Unique Birthday Wishes To Inspire You (2018 Update)
Each birthday is a milestone so special that it deserves a big birthday celebration. If you must send happy birthday wishes online, to the special people in your life, you have come to the right place. Fortunately, you can use the following happy birthday wishes examples to serve as inspiration for a loving gesture that will touch your loved one's heart as they turn one more year older. Birthday Greetings may be formal, humorous or lighthearted, depending on your relationship with the celebrant and the message you wish to convey.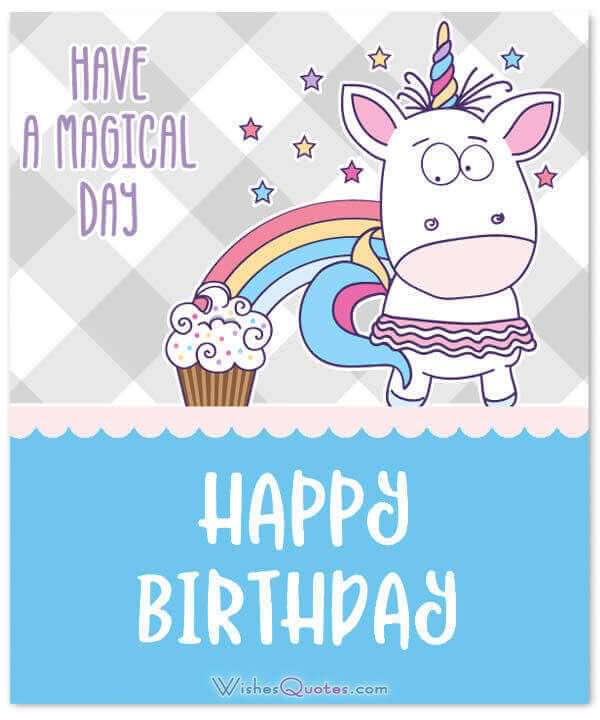 Unique Birthday Wishes You Can Use Right Now
Heartfelt Birthday Messages for Friends
If the general wishes don't apply to you, and you want something more special and personalized, then my next best bet is that you are looking for a wish for a friend of yours, maybe even best friend.  And that makes sense because it is our friends that take up the most space in that little box of people we call "Our loved ones". They probably are people you have known for quite some time, and have gone through plenty of hardships together. So it is only natural that you want to do something special for your friend's birthday.
Genuine Milestone Birthdays Messages
Inspirational Messages to Help You Send Belated Birthday Wishes
What a better reason to be looking for a special wish, than guilt. Now don't get me wrong, even the fact that you are feeling bad for sending the wish in time, and actually want to send one even if it is not in time, shows that you actually care about the person. But who knows what they might be thinking. And that is why this is a tricky situation, because usually, birthday wishes have a happy and playful tone, that you cannot exactly use if you want to portray that you are feeling sorry for sending a belated wish.
Amazing Birthday Wishes that any Kid will Like to Receive
We all know that one little child can make life just a tad less boring. It may be your child or the child of someone that is close to you, it doesn't matter. All that matters is that you need a special little wish, for a special little kid. Now the thing is, kids are always living in their own fantasy world up in their heads. Full of kingdoms with beautiful princesses, scary dragons, and brave superheroes. So, in order to get your message across, you need to appeal to their inner fantasy world to make them feel special. And what a better way to do that than a wish.
Professional Happy Birthday Messages to Inspire You
One of the most important aspects of our everyday lives is our career. It is something we deal with daily, for a very big part of the day. So it is only natural that you may have bonded with some of your co-workers, or you just want to be smart and try to show your boss, or even a client, that you respect them, trying to get on their good side. You don't have to feel bad about it, these people still are a part of your life, and to be on good terms with them, just makes everything easier.
Ideas to Help You Become an Expert in Birthday Wishes
People say, that there truly is no day better to feel happy that you are alive than your birthday. You have successfully managed to go through yet another year, through all the hardships and sadness, and moved on, towards the light. And correct me if I'm wrong, but most likely, someone you know is experiencing that feeling right now. One year older, one year wiser, and is ready to celebrate that occasion, with, hopefully, everyone else. It is customary that, in someone's birthday, you send him a wish, expressing your happiness for the occasion. And for some people, that isn't easy, they just sit down and write entire essays expressing themselves, wholeheartedly. But, unlike those selected few, most people have a very hard time coming up with something creative and inspirational, and stick with the old-fashioned "Happy Birthday!". Don't take me wrong, I've used this is many occasions in the past, but it was for people that I was not very familiar with. Let us be honest though, for you to be looking so hard to find the perfect birthday wish, or even some inspiration to sit down and write your own, that person must be of importance to you, otherwise, why go out of your way to find a wish, am I right? You want this wish to be perfect in every sense of the way, so that the other person feels special, and knows that you care about him/her. But it's hard, I know, and that is why we are here for! We have done all the dirty work for you, and we hereby present to you, the best birthday wishes on the internet! Our amazing collection of birthday wishes apply to pretty much every person you can think of.  But exactly because these wishes are so generic, you have to be very careful with your selection, or generally, with the words, you decide to use if you choose to use these as inspiration. Just because they are generic, people might understand that they did not exactly come from your heard, but from the internet.
Inspirational Nuggets of Wisdom for Birthdays
A birthday is a special event to reconnect with the celebrant. Regardless of your relationship, whether family, friend or business connection, your birthday greetings should always be positive. You want to show the birthday celebrant that you are reaching out because you recognize that this is a special day for a special person who deserves accolades if not adoration. You can send a message via social media on Facebook, Twitter or other platforms, which will also serve as a reminder for others in your circle. You can also greet your family and friends through an email or the old-fashion greeting cards with candies and flowers. No matter which option you choose, you want your message to be thoughtful and customized for the person. Use a quote from this list or use these quotes as an inspiration to create one of your own.
Funny Birthday Wishes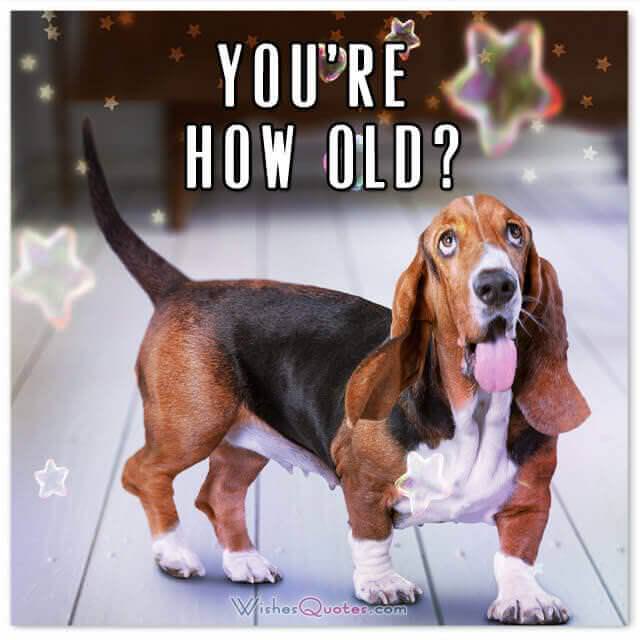 Adorable Birthday Images and Cards to Share
Even the most expensive card can prove to be insignificant; whereas the simplest wishes with the right intent and feelings can work wonders. Check out this amazing collection of specially-designed birthday cards.