Sentimental Birthday Toasts
Birthdays are about making a loved one feel special, and offering a toast is a perfect chance to do just that. Not just any old toast will do, however. You'll want your toast to have a lasting impact, and so you should keep it short but heartfelt. To give a proper toast, stand and get everyone's attention, and then wait for the room to quiet. Raise your glass and speak. Below you will find a large assortment of sentimental birthday toasts, which you can tailor to your needs or use "as is."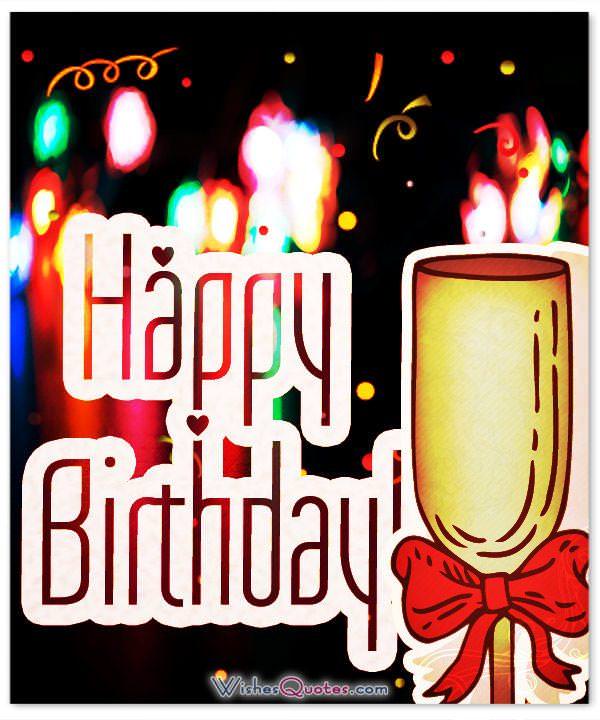 To your birthday, this glass I hold high,
Wishing you many happy returns and none but a few sad goodbyes.
And a life full of joy, peace and blessings.
May your cup always be filled to overflowing.
On this special day, I raise a toast to one who has enriched our lives so much. You deserve as many blessings as possible on your birthday and each day after!
Here's to the best of friends and best of times! May all of the joy on your birthday become special memories to carry you through the coming year.
Here's to many more happy birthdays to come, for the best friend anyone could have in this life. We love you!
May the light you bring to others illuminate all parts of your life, keeping you healthy and happy! A toast to one of the best people I've had the privilege to know!
Some people bring magic to all they do in life. Here is to you, my magical friend. Happiest of birthdays and may there be many more!
Today as we celebrate your birthday, I want to raise a toast and say thank you for all you do! You deserve the best!
I want to take this moment to toast the best dad anyone could ever ask for. Happy Birthday to the best dad ever!
Years ago, you came into this world and brought joy to many. You're all grown up now, but you never ceased bringing joy. Happy Birthday!
May the warmth and love that surrounds you this day always remind you how special you are! Happy Birthday my dear friend!
Here's to the most charming, kind, thoughtful human being I have ever known. May life greet you always with the love and warmth you deserve!
You were there for me through so much, and this toast of gratitude is the least I could ever do to thank you. Happy Birthday!
May your birthday and the coming days be filled with joy! Here's to the loveliest person in the word!
I raise a toast in honor of one of the bravest people I have ever been lucky enough to know. Happy Birthday!
Here's to the woman who brought out the best in her children through her love. Happy Birthday to the best mother anyone could know!
May joy find you wherever you may be and may you always feel loved and supported. Happy Birthday my friend!
I think we all agree that you deserve so much in life. On this special day, I wish you all that your heart desires in the coming year!
As we celebrate your birthday, I'd like to propose a toast of deep appreciation for all you do. Happy Birthday!
As we grow older, we understand how much friendship is really worth in life. I am so glad to be able to offer this toast to you today!
To friendship, long life and great moments. Happy birthday!
It has been many years since we first met, but you are more beautiful to me now than ever before. Happy Birthday to my lovely wife!
Here's to a man I am honored to call my brother. No words could ever be sufficient to say how much you mean to me. Happy Birthday!