Best Quotes That Will Motivate You for New Year's Resolutions
New Year's is usually a wonderful event, and this has been especially true in recent years. Even if you've had a good year, New Year's Eve is an exciting time to look ahead. Going into the new year with the right mindset is the key to making it your greatest year. These words of inspiration and optimism will undoubtedly inspire you to embark on fresh beginnings with new resolutions. Reading these before midnight strikes may become your new favorite New Year's Eve ritual. Start the new year with inspirational quotations that will push you to achieve your goals.
Best Quotes to Inspire You in the New Year
The magic in new beginnings is truly the most powerful of them all. – By Josiyah Martin
It is never too late to be what you might have been. – By George Eliot
Celebrate endings for they precede new beginnings. – By Jonathan Lockwood Huie, author
An optimist stays up until midnight to see the New Year in. A pessimist stays up to ensure the old year leaves. – By William E. Vaughan, journalist and author
The first step towards getting somewhere is to decide you're not going to stay where you are. – By J.P. Morgan
New beginnings are in order, and you are bound to feel some level of excitement as new chances come your way. – By Oscar Auliq-Ice, author
We are the authors of our destinies. – By Nike Campbell – Fatoki
Year's end is neither an end nor a beginning but a going on, with all the wisdom that experience can instill in us. – By Hal Borland
Tomorrow is the first blank page of a 365-page book. Write a good one. – By Brad Paisley
Year's end is neither an end nor a beginning but a going on. – By Hal Borland, author, journalist, and naturalist
New year – a new chapter, new verse, or just the same old story? Ultimately we write it. The choice is ours. – By Alex Morritt
You can get excited about the future. The past won't mind. – By Hillary DePiano, playwright and author
I like the dreams of the future better than the history of the past. – By Thomas Jefferson
The book is called Opportunity, and its first chapter is New Year's Day. – By Edith Lovejoy Pierce, poet
Cheers to a new year and another chance for us to get it right. – By Oprah Winfrey
The object of a New Year is not that we should have a new year. It is that we should have a new soul… – By Gilbert K. Chesterton
Don't live the same year 75 times and call it a life. – By Robin Sharma
Write in your heart that every day is the best day of the year. – By Ralph Waldo Emerson
Life is about change; sometimes it's painful, sometimes beautiful, but most of the time, it's both. – By Kristin Kreuk
The new year stands before us like a book chapter waiting to be written. – By Melody Beattie
An optimist stays up until midnight to see the new year in. A pessimist stays up to make sure the old year leaves. – By William E. Vaughan
You are never too old to set another goal or dream a new one. – By C.S. Lewis
On New Year's Eve, the whole world celebrates that date changes. Let us celebrate the dates on which we change the world. – By Akilnathan Logeswaran
The beginning is the most important part of the work. – By Plato
No matter how hard the past is, you can always begin again. – By Buddha
Best Change Quotes That Will Inspire You Through All of the New Year
Make this your greatest year yet with these positive change quotes! Each new year presents an exciting chance for a new beginning and a fresh start, which is perhaps why we all look forward to New Year's Eve. Change can be scary but some times necessary. These amazing quotes about change will help you understand the reason behind change and learn how to accept it. No matter how hard it seems in the beginning, it will get better. And it might also bring an even better situation in your life. You never know. The following quotes about change summarize the phases that each man and woman goes through every time they have to change something in their lives. From the struggle and tears to the freedom and smile. Happiness is hard won and some times you have to change the people around you to bring back the happy times.
Best Quotes About Change
If you don't like something, change it. If you can't change it, change how you think about it.
You can't change your situation, the only thing you can change is how to chose to deal with it.
Things change. And friends leave. And life doesn't stop for anybody.
Use your smile to change the world. Don't let the world change your smile.
Don't be afraid to change. You may lose something good but you may gain something better.
Don't complain about things you are not willing to work hard to change.
The pessimist complaints about the wind. The optimist expects it to change. The realist adjust the sail.
Change may come to you in trinkets and I hope it adorns your life gracefully.
The change must start in you.
Life doesn't change, but people do so. So learn to accept that not everybody is who you thought you knew.
I will not stress myself out about things I can't control or change.
Do you ever lay awake at night staring at the ceiling while thinking about every moment you wish to change?
Life is about not knowing and having to change. Taking the moment and making the best of it. Without having a clue what is going to happen next.
I need a dramatic change in my life.
Smart Quotes About Change
Don't change so people will like you. Instead, be yourself, and the right people will love the real you.
I crave change and I fear change.
I love pictures because the best thing about them is that time can never change them, even when the people in it, do.
More Quotes About change
Don't ever change. For anybody.
One day can change everything.
Everything comes to pass, nothing comes to stay.
Small changes can make a big difference.
Everyone has a story. Everyone has gone through something that changed them.
If I no longer exist one day, would the world change for just a tiny bit?
People change, things go wrong, shit happens, life goes on.
More than 90% of girls between 15 and 17 years old want to change at least one aspect of their physical appearance, with body weight ranking the highest.
Check baby name meanings or explore the best baby names, including famous names,
unusual names, cool names, names by ethnic groups, and many more!
Baby Names
Funny Quotes About Change
Cinderella is proof that a new pair of shoes can change your life.
Whenever I find the key to success, someone changes the lock.
I knew who I was this morning, but I've changed a few time since then.
It's funny how things change.
Quotes About Change For Couples
Seeing people change isn't what hurts. What hurts is remembering who they used to be.
Some people are going to leave, but that's not the end of your story. That's the end of their part in your story.
Flashback to the night when you said that nothing's gonna change. Not for me and you.
Don't ever change yourself for someone, if they don't appreciate the way you are, find someone who will.
A good boyfriend will never want to change anything about you. Except your last name.
Sorry is not enough. Sometimes you actually have to change.
When you truly care about someone, their mistakes never change your feelings towards them because it's the mind who gets angry but the heart still cares.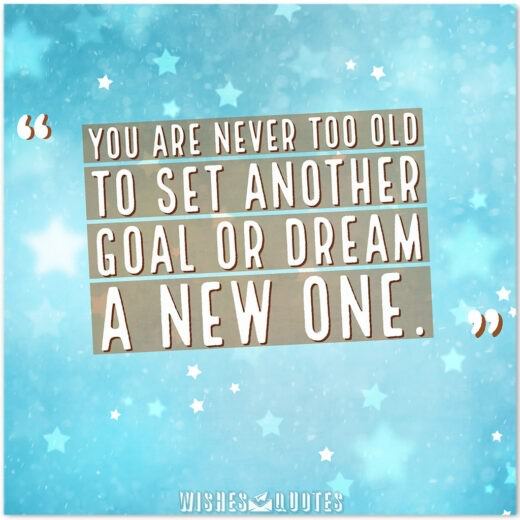 Quotes About Change In Different Languages
Karl Albrecht once said: change your language and it will change your thoughts. Of course this is not possible, unless you are Google Translate! It's just a metaphor. But if you insist on learning new quotes about change in different languages, then we have a few suggestions for you.
Tempora mutantur, et nos mutamur in illis. This is one of the most famous quotes about change that was found in Description of Britain by Harrison (written in 1577). The meaning of this quote is: times change, and we change with them.
Caelum non animum mutant qui trans mare currunt. Quotes about change like this can also be found in the Bible. It means that they change the sky, not their soul, who run across the sea.
Malum consilium quod mutari non potest. We love ancient latin quotes about change and this one of them. It means that it's a bad plan that cannot be changed.
Quid rides? Mutato nomine de te fabula narratur. The translation of this Spanish quotes about change is: What are you laughing at? Just change the name and the joke's on you.
Read Also