March-Themed Baby Names that Herald Spring
Bye-Bye Winter, Hello Spring!
Celebrate nature's blossoming by choosing impressive, popular, rare, and unique March baby names! The third month of the year signals the start of sunny weather. No more snow and freezing cold. It's time to get rid of the heavy coats and the gloves and get out these lovely T-shirts! March baby names are perfect for carefree parents expecting a baby between March 1st and March 31st. We have some lovely suggestions for you, either you expect a baby boy or a baby girl. March unisex baby names are also on the list, making it an ideal choice for parents who don't know the gender of the baby just yet.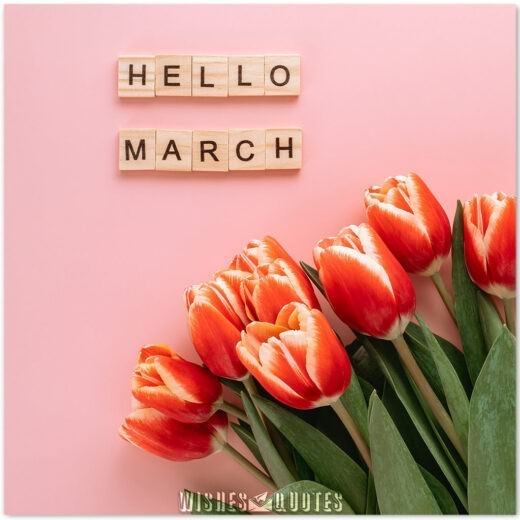 The official arrival of the spring was an important time of the year in ancient civilizations. However, we have to remember that winter was not so easy in the past. People didn't have modern-day amenities such as central heating, air-condition, cars, and other fast means of transportation. Travelling was even worse, meaning that for the best part of winter, people had to stay where they were or risk their lives on the road by severe physical phenomena. These may be things of the past, but it is helpful to understand the background and the history. One can now appreciate better the high profile of March Equinox on the 20th or 21st of March. This significant event was celebrated throughout different cultures. It is the astronomical beginning of spring, where daylight and night have exactly the same duration. From now on, the daylight will start to be bigger than night, marking the arrival of light! The term equinox is Latin and comes from the word aequus, which means equal, and nox, which stands for the night.
March baby names are all about flowers and spring. We picked only the best choices based not only on popular baby names but also more rare and unique suggestions. You will not find better March baby names that capture the blossoming aura surrounding everything in nature. So, let's break it down to baby girl names and baby boy names to help you find the right name for you!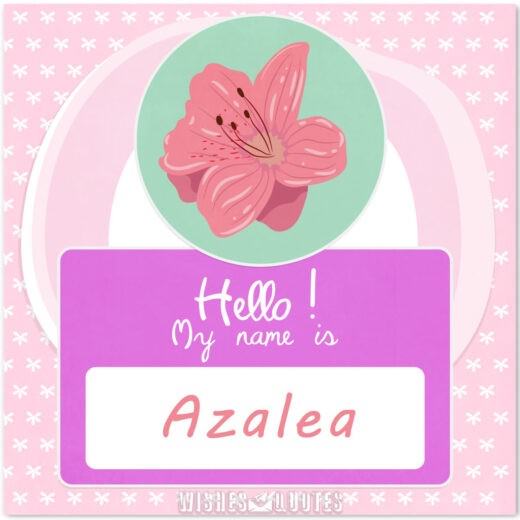 March Baby Names for Girls
Azalea: exotic March baby names have a common theme: flower. But Azalea is one of the most exceptional flower names since it starts with the first and the last letter of the English alphabet. This feature alone will be hard to beat. From a symbolic point of view, it can be considered the start and end of everything in the universe, including everything that lives inside it. A different spelling could be Azealia, which happens to be the name of a famous female rapper, Azealia Banks. The name just entered the top 1000 baby names with a strong growth trend, showing signs that it can climb much higher.
Aviva: Hebrew names are usually linked with the Bible. Not this one. The meaning of Aviva is springlike, and it's a perfect choice for moms and dads that love fresh and dewy name meanings. Forget Vivian; it's too classic. You can now have modern March baby names that have a vivid sound! That double -v is just killing it, isn't it? And it's getting better. When Angelina Jolie and Brad Pitt gave this beautiful name to one of their twin baby girls, they endorsed it in a unique way that only celebrities of this mega-stardom can pull. It's only certain that Aviva will grow even more popular in the future, so hurry up!
Fontanne: March baby names of French origin are common, and you will see why in a bit. The meaning of Fontanne is fountain spring. It's a combination of Font and Anne, used as a surname in medieval France. An excellent alternative to this European name could be Fontaine, which has the same meaning. It will remind people of the flowing water of fountains, the centerpiece of the most emblematic squares. A blossoming garden is nothing without water, so March baby names should clearly associate this vital life force.
Forsythia is undoubtedly the most unique girl name in our March baby names list. Forsythia is a flower that can be found in exotic places in Eastern Asia. When Scottish botanologist William Forsyth discovered it in the early 1800s, he was blown by Forsythia's striking beauty. You can build on this story and give the present of good looks to your baby girl. The golden yellow color of Forsythia is a direct link with precious stones. It adds to the overall prestige of this fantastic name.
Laverna: a cool variation of Laverne, another French name that means springlike. There is a University, a TV character, and even a small but rich community in Los Angeles named La Verne. The origin of Laverne is actually Latin, from the word Verde, which means green. Thus the link with trees, gardens, and spring. For the hopelessly romantic souls!
March: the host of the show, ladies and gentlemen, it's March herself! Wait, what? Isn't this a baby boy's name? Well, it is unisex, so we decided to let ladies first and list it with the rest of the girls. The name comes from the Latin month Martius, the first month of the early Roman calendar until as late as 153 BC. It got its name after the God of War, Mars. He was also known as the protector of all Roman people through his two sons, Romulus and Remus. This double meaning was evident in the sense that March was the month that both farming and wars would start (remember what we said earlier about the difficulties of transportation during winter). Today, some cultures and countries still celebrate March as the first month of the year, reserving this special occasion for the month that brings light to the people. We believe that all March baby names, especially March itself, are illuminating inspirational baby names that can have multiple deep symbolism.
Marguerite is the third French girl name in our March baby names list, which derives from the more common and plain Margaret. However, Marguerite is much more elegant and brings romantic Paris to your mind. European in its core, Marguerite derives from the Greek word margaritis, which means pearl. For a more exotic, oriental version, you can also opt for Spanish Margarita, a perfect choice for parents of Latin American origin. Maya Angelou, the famous American author of seven autobiographies and civil rights activist, real name was Marguerite Ann.
March Baby Names for Boys
Aries: did you catch the link between March and Mars, or were you too lazy to read and scrolled right down to the boy's list? Well, the ruling planet of the astrological sign Aries is indeed Mars. You will find that boys born late in March, between 21 and 31st March, are full of courage; they are usually driven to start their own initiative with deep determination and self-confidence. In addition, the name Aries is way cooler than Leo. With these attributes on its back, we are pretty sure that it can be a name that will boost your baby boy's dynamic and fearless character.
Attwell: a name of old English origin that means he who lives by the spring. As you can see, March's baby names are focused on the notion of spring, nature, green, and water. Attwell is following this trend uniquely. Even though it is a place name, it is rare and unusual. Celebrity surname for British actress Hayley Attwell starred in Captain America blockbuster movie.
Denver: another place name that might surprise you and get you thinking why this is part of the March baby names list? The meaning of Denver is a green valley, so again it resonates with the green theme of all March baby names. Green is the color of spring when most flowers blossom and the forest leaves are back again on the trees. The Colorado city name hidden ass is its trendy -er ending which can help Denver get back in the baby name charts.
Kelby: a boy's name of Old Norse origin that means farmer by the spring. It can act as the masculine alternative to Shelby.
Patrick: on March 17th every year, Dublin transforms into an international hub of Irish culture, celebrating the country's biggest festival of the year. For this reason, we chose to include Patrick in the March baby names.
More Baby Names