New Year Messages for Teachers
Find the perfect words! Check out our wonderful collection of Happy New Year Messages for Teachers. Express how grateful you are for all your teacher does for you. All through the school year, your teacher works hard to educate you about subjects that will help you sail through life and bring you to new horizons. Every day, you learn something new and you get smarter because of your teacher. Since your teacher gifts you with invaluable knowledge and the chance to have a bright future, you should show your appreciation in some way. You may want to give this important person a small gift and a card, and you may want to say thank you a thousand different ways. Before you present your teacher with a card, tuck a Happy New Year message inside of it and say, "Thank you. You are the best teacher in the world."
Behind every successful student is a great teacher. Thanks for being mine. Happy New Year to the best.
Dearest teacher, you provided me with knowledge that lights the way to success. Blessings for the New Year.
As the New Year approaches, I thank all those who made a difference in my life. Thank you, teacher.
Once you recognize a good teacher, they become your role model. You've become mine. Happy New Year.
I was blessed with a special teacher, and I hope to see you again next year. Have a Great New Year.
I'm lucky to have a wonderful teacher like you. Hope your New Year is as wonderful as you are.
When I felt like I was failing, you helped me succeed, teacher. May your New Year be filled with nothing but happiness.
If I could choose my teacher, I'd choose you over and over again. Warm wishes for the New Year.
I didn't always listen, and teacher, sometimes I gave you a hard time. Thanks for your patience. Best Wishes for the New Year.
With New Year almost here, I'm thinking of who I want to send good wishes to. You, my dedicated teacher, enter my mind first.
May your New Year be as rewarding as my time in class with you has been. Best wishes to an awesome teacher.
You are a teacher extraordinaire, and I will be forever grateful for all you have taught me. Have a blessed New Year.
Because you have been such a wonderful teacher, you're at the top of my New Year's wish list. Warm Wishes and Thanks.
Some teachers will always be remembered for being the best. You are one of them. Have a marvelous New Year.
My dearest teacher, Best Wishes to you for the New Year. Many thanks for a wonderful education.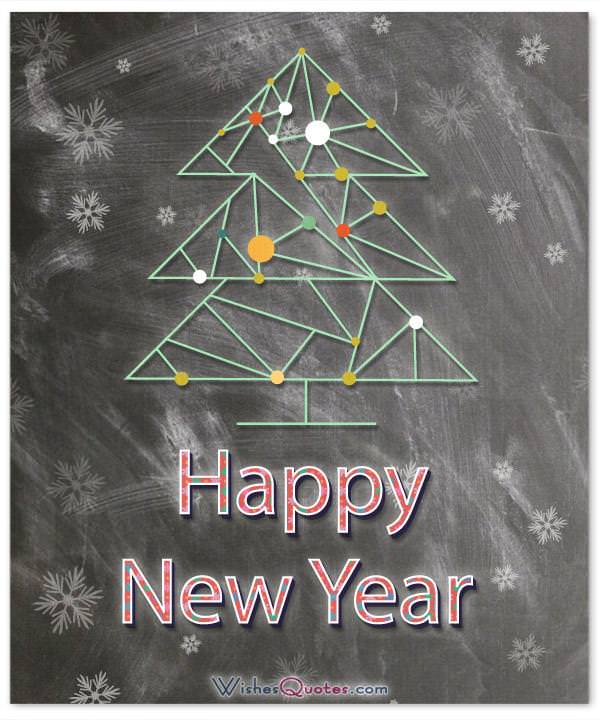 I hope you enjoy what the New Year holds for you as much as I enjoyed being your student.
Before you were my teacher, I found school boring. Then you came along and filled me with enthusiasm. Thanks and Happy New Year.
Even the laziest student learns something from a good teacher. I learned a lot from you. Warm New Year Wishes to a fabulous teacher.
Great teachers inspire their students to do their best. Thank you for inspiring me. Best New Year Wishes.
Talented teachers make the future bright by creating smarter individuals. I hope the New Year rewards you nicely.
New Year's and teachers give you the chance to make the future brighter. Thank you teacher.
Teachers make you wise and fill the world with wisdom and happiness. Teacher, may your New Year be the happiest one you've ever had.
With New Year's on the way, I want to express my thanks to you for being an outstanding teacher.
A teacher with patience is a blessing I'm grateful to have. Blessings for the New Year, and sincere thanks.
I know how important a good education is. You were the teacher who made me realize that. Thanks, and enjoy the New Year.