Birthday Wishes for your Facebook Friends
Facebook is the new communication platform that everyone is using to stay in touch with family members peppered around the globe or long lost friends. With so many connection that people have, they can often overlook many of the updates and posts that are populated into Facebook profile feeds. With all the frequent updates many have become "blind" to a lot of posts.  People are conditioned to overlook a lot of status updates from peers but one thing that people will always hone in on are the multiple birthday wishes received from their contacts. It's amazing how important you can make your old friend or family member feel on their birthday.  Using Facebook to wish a happy birthday from people has a deep impact and helps to esteem the individual that is celebrating their birthday. The pure fact of taking a few moments to wish them a happy birthday will help stay connected at a more sincere level. Here are a few birthday messages that you can post on your friends profile for their special birthday moment.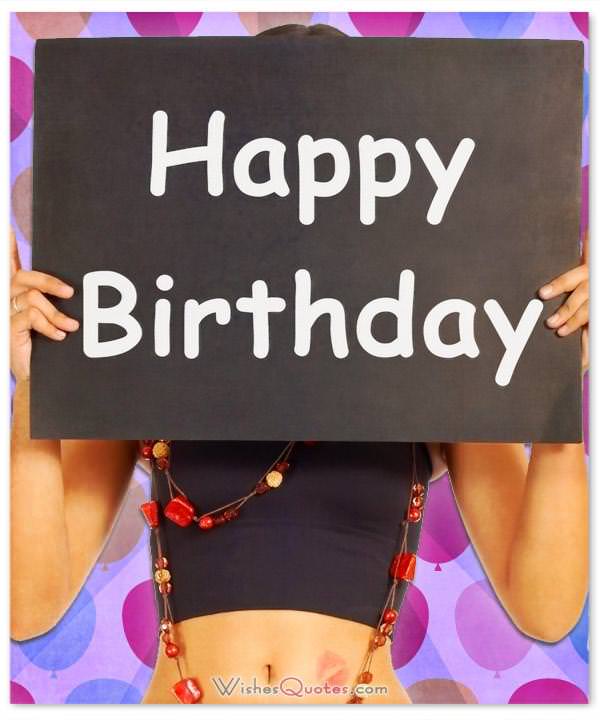 Happy Birthday Wishes for your Facebook Friends
Tell me who your Facebook forever friends are and I'll tell you what's in store for you. Prediction: You will have another exciting year of lively disagreements, witty slap backs and go-anywhere discussions. Happy Birthday to you.
You are a wonderful person who has been a great friend to many, including me. You deserve your very own birthday special.
I woke up to angels singing. Then I realized it was for your birthday. Hope you have a wonderful birthday today, sweet face!
"Happy Birthday!" I wish you laughter, love, life, longevity, peace & great success in all of your future endeavors. "Happy birthday!" ☆҉↘‿↗⁀☆
•٠·♥● ♥ Happy Birthday to You! •*¨*• ♫♪ Abundant Blessings for You! •*¨*• ♫♪ Happy •*¨*• ♫♪Happy Birthday to Y ♥u! And many moooorreeee! (in the key of C)  ♥● ♥·٠•
♪♫•*¨*•.¸¸¸¸.•*¨*• ♫♪ Happy Birthday to you!  ♪♫•*¨*•.¸¸ ¸¸.•*¨*•♫♪ Happy Birthday ♪♫•*¨*•.¸¸¸¸.•*¨*• ♫♪ to you!  ♪♫•*¨*•.¸¸¸¸.•*¨*• ♫♪♫•*¨*Happy Birthday •.¸¸¸¸.•*¨*• ♫♪Happy Birthday to youuuuu!!!…..And many more! ♪♫•*¨*•.¸¸¸¸.•*¨*• ♫♪Happy Birthday!! I hope you have a VERY Happy Birthday!!
♫♪♥♥[̲̅H̲̅][ ̲̅A̲̅][ ̲̅P̲̅][ ̲̅P̲̅][ ̲̅ Y ̲̅]…[ ̲̅B̲̅][ ̲̅I̲̅][ ̲̅R̲̅][ ̲̅T̲̅][ ̲̅H̲̅][ ̲̅D̲̅][ ̲̅A̲̅][ ̲̅Y̲̅]♥♥♫♪ Ƹ̵̡Ӝ̵̨̄Ʒ•*¨`*•♥ •*¨`*•  May this year bring you health, happiness and infinite prosperity!  ஜღ♥♥ღ
I was going to send you elaborate birthday greetings, but I'll save that for tonight. Have a wonderful day today. See you later for something special.
Wishing you all the happiness and blessings that you deserve for being such a good friend. Happy Birthday!Give me an H-A-P-P-Y B-I-R-T-H-D-A-Y! What's that spell? Happy Birthday! Hope your day is just as CHEER-ful as you are!
Because you're so special I want you to see just how much your Birthday means to me! Happy Birthday, dear friend!
Every day is special with you in my life. That's why I want to make sure your big day is EXTRA special! Happy Birthday!
You deserve the very best Birthday because you're the very best friend I've ever had! Happy Birthday from your BFF!
I'm so excited that it's your Birthday because it gives me another reason to tell you how special you are to me!
When a friend as awesome as you has a Birthday, it's time to celebrate! I hope your Birthday is as fantastic as you are!
This is the day we celebrate everything that makes you, YOU! I hope you will have a totally awesome Birthday!
I could never forget your Birthday because you mean so much to me. Thanks for being such an incredible blessing in my life!
May you have a blessed Birthday because you are a blessing to so many people. Thanks for filling my life with joy!
To a friend who's truly one-of-a-kind, may your birthday be as special as you are! I hope all your birthday wishes come true!
Today marks another milestone in the journey of your life. May it be the beginning of your best year yet! Happy Birthday!
You're the cat's meow! You're the tip of the top! May your Birthday make you feel like you're the cream of the crop!
Stand tall, my good friend. You are a giant among small minds. I admire you so. Happy, frolicking birthday to a dear friend.
You are a forever friend. Happy Birthday today, and may you have many more of these lined up.
Happy Birthday in Different Languages for your Foreign Facebook Friends
If you feel like impressing your friends on Facebook you can also wish them a happy birthday in different languages. They will be happy to see something less traditional and it will also be fun for them to figure out what language you end up posting a happy birthday. Below are a few happy birthday wishes in other languages.
French Joyeux Anniversaire!
Greek  Χρόνια Πολλά! (Hrona Polla)
Hungarian Boldog szuletesnapot!
Icelandic  Til hamingju med afmaelisdaginn!
Indonesian Selamat Ulang Tahun!
Italian Buon Compleanno!
Japanese  Otanjou-bi Omedetou Gozaimasu!
Klingon qoSlIj DatIvjaj
Korean  Saeng il chuk ha ham ni da!
Kurdish  Rojbun a te piroz be!
Latvian  Daudz laimes dzimsanas diena!
Lithuanian  Sveikinu su gimtadieniu!
Malaysian  Selamat Hari Jadi!
Maori  Kia huritau ki a koe!
Mongolian  Torson odriin mend hurgee!
Navajo  bil hoozho bi'dizhchi-neeji' 'aneilkaah!
Norwegian  Gratulerer med dagen!
Polish Wszystkiego Najlepszego!
Portuguese (Brazil)  Parabens pelo seu aniversario!
Portuguese Feliz Aniver sario! or Parabens!
Punjabi (India)  Janam din diyan wadhayian!
Rajasthani (India)  Janam ghaanth ri badhai, khoob jeeyo!
Romanian  La Multi Ani!
Russian  S dniom razhdjenia!
Samoan  Manuia lou aso fanau!
Spanish Feliz Cumplea–os!
Sri Lankan  Suba Upan dinayak vewa!
Swahili  Hongera! or Heri ya Siku kuu!
Swedish Grattis p? fsdelsedagen
Taiwanese  San leaz quiet lo!
Thai  Suk San Wan Keut!
Tibetan  Droonkher Tashi Delek!
Turkish  Dogum gunun kutlu olsun!
Ukrainian Mnohiya lita! or Z dnem narodjennia!
Vietnamese  Chuc Mung Sinh Nhat!
Welsh  Penblwydd Hapus i Chi!
Yiddish  A Freilekhn Gebortstog!
More Birthday Wishes