Every year we send greetings to our friends and family on Christmas, Thanksgiving and Easter. Sometimes, though, after writing out the fiftieth card, it becomes harder to make the message personal. We can help, with our selection of sayings and salutations for every occasion. Did you know that May is the "Admit You're Happy" Month? If not, you missed the opportunity to send your best wishes to special people in your life letting them know too. The first Saturday in August is National Mustard day. Did you miss that one? Those are two silly examples of little known holidays that we remember. We have a comprehensive guide to lots more. Create your own special days and commemorate them by sending a greeting to a special someone, adding carefully chosen quotes from our large selection. Select sentiments from our offerings and post your holiday thoughts or your original holiday notes on Facebook. You'll see them re-posted and shared. SMS messages must be succinct and we can help with that. Let us help you get creative by "tweeting" or messaging just the perfect words. Whatever day you choose, you provide holiday spirit and we provide the right quotations and the perfect sentiment.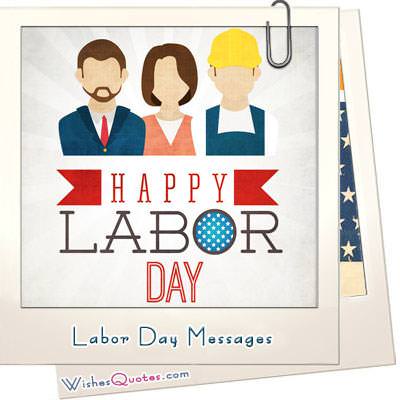 Labor Day is not one of the traditionally festive holidays celebrated in the U.S. However, it is one of the...
Going back to school after a lengthy summer break can be a time of excitement, anxiety and even a bit...