The Language of Love: 200+ Valentine's Day Messages to Express Your Feelings
Valentine's Day is number one on many people's lists regarding romantic times of the year. That's why it's the perfect time to send your sweetheart unique, heartfelt, romantic Valentine's Day messages to let them know how much they mean to you.
What Should I Write in Valentine's Card?
Worldwide, Valentine's Day is a day for lovers. Traditionally, everyone goes all out to let their special someone knows how much they are loved and appreciated. So check these 10 unique ways to make Valentine's Day memorable for him or these 10 ways to dazzle her on Valentine's Day. It could be flowers, chocolates, maybe even a poem. Others will get creative with customized dates, while some will play it low-key with an at-home dinner date and together time. Whatever you plan to do for Valentine's Day, you will be faced with finding the right words to express your feelings.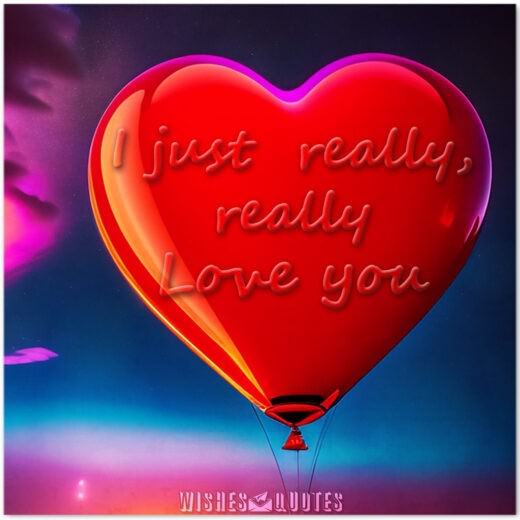 Whether it's for a special someone who has been by your side for many years, a new sweetie who has brought joy to your world, or someone you hope to charm soon enough, we have created the messages that will surely get their attention with or without a gift. When it comes to expressing your love on Valentine's Day, a card can be a sweet and thoughtful way to do so.
To make your message extra special, consider personalizing it with details unique to your relationship. You can write about a special memory or inside joke, express your love and gratitude, or simply write a love poem or quote that speaks to your feelings. Don't be afraid to get creative and add a little humor or playfulness to your message. Whatever you choose to write, make sure it comes from the heart and accurately reflects the love you feel for your significant other.
Romantic Valentine's Day Messages that will Help you Express your Love to your Sweetheart
A day without you in my life should never come and even if it does, let it be the last.
Loving you is the best thing that has ever happened to me.
You are the rose that never fades – fresh and fragrant every day. I am so lucky to be with you this Valentine's Day and always.
I love loving you. Happy Valentine's Day!
A day without you is a day without a sun, a night without a moon, a life without meaning.
They say it's hard for dreams to come true, but being with you so far has proven this statement to be completely wrong. Happy Valentine's Day!
No matter the celebration of this day, there is nobody in this world I'd instead share my happiness with. I love you.
I love you when you come to me with your hair all messed up. When you come to me with chocolate all over your lips, I love you. When you crack silly jokes with me, I love you. I love you because you join me in my weirdness. Thanks for being my stupid soul mate. Love you forever!
When we kiss, I feel the excitement of being on a roller coaster or like the sky filled with fireworks on the fourth of July. Happy Valentine's Day, and thank you for making my life an adventure!
The way you look at me when I sit in front of the mirror… your smile when I catch you unaware noticing me… these small things show how much you love me more than any words can express.
You are beautiful inside and out. You are my forever Valentine, without a doubt.
The first time you touched me, I felt love, and even now, the feeling of anxiety and excitement remains the same when you come close to me. The love for you grows with every passing moment.
You always know exactly how I feel, and you are still there to make me feel better. You are the best thing that has ever happened to me, and I thank God that I met you. I love you.
As busy as we get, we need to be reminded that we are still sweethearts. Valentine's Day is a good day for me to stop and realize how wonderful you make me feel. Happy Valentine's Day.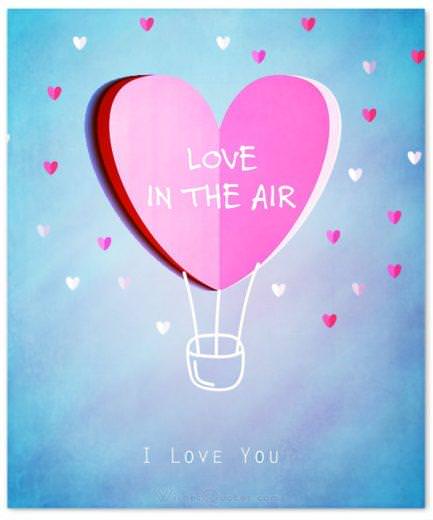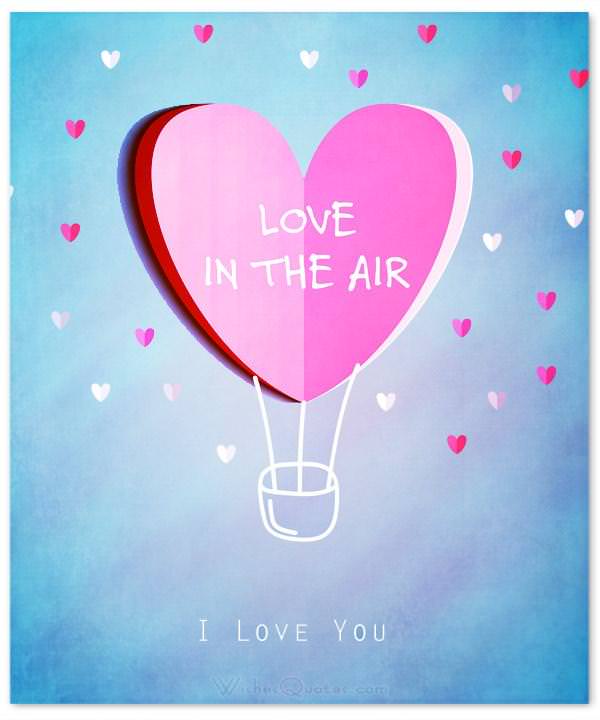 Happy Valentine's Day, Sweet Text Messages
Warmer than a summer breeze, hotter than the sun, more beautiful than a flower, but most importantly, the best thing that has ever happened to me. I love you. Happy Valentine's Day!
You walked in, and the sun broke through the clouds. Suddenly, life was worth living, and it became this big adventure. Thank you for being part of my life.
Without your love, I feel incomplete because you made me the person I am today, so I cannot function without you. Happy Valentine's Day!
There was a flash of bright lights and a puff of smoke and music in the air when you walked in. Right away, I knew I had found my special someone.
I don't know how to write great messages on cards, but I want to let you know how special you are to me. You are awesome! Happy Valentine's Day!
The reassuring smile on your lips, the soft touch of your hands, and the little ways in which you make me happy are what keep me alive every day.
Love knows no boundaries other than those we impose on it, but we don't know anything about limits. So it is Valentine's Day every day for us.
Falling in love is like looking at the stars. If you pick one out of the billions and stare at it long enough, all the others will melt away.
I may not always say how special you are for me, I may not reach out to you because I am busy, but you are someone I love and care for.
Thousands may come in your life, and thousands may go, but there will be one person on earth who can give away life for you-and that's me!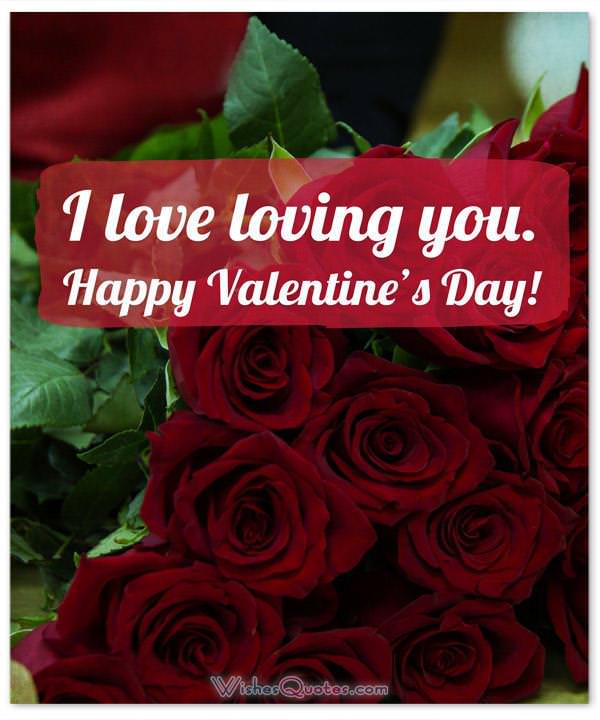 Words of Love: Heartfelt Valentine's Day Greetings
I like all the ways that we hang out together, even when we're mad. And I like the things that are not appropriate for a greeting card.
If I tried to write all the things I like about you on this card, I'd run out of the room. So here are a few of my favorite things: (write all the things you like about your sweetheart).
Last night I matched every star with a reason for loving you. I ran out of stars and questioned myself if I could even count this far.
I was reborn when you first kissed me. Part of me died when you left me. But now I still live, waiting for the day you return to me.
I have seen angels in the sky, I have seen snowfall in July, I have seen stars falling apart, but I haven't seen anyone like you.
Whether it's Valentine's Day or not, I can't think of anyone I would rather spend the Day with but you.
The Day we met is one that I will cherish until the end of time. I have never felt as happy as I do when you are at my side.
I loved you when the sunset yesterday, I love you when the moon comes tonight, and I will love when the sun rises tomorrow.
Happy Valentine's Day to the sweetest Valentine I could ever wish for. You are my sweetheart, and I am glad you're mine.
Sometimes I laugh even when there is no around thinking about all the funny things you do to make me happy.
You deserve to be loved on Valentine's Day. So I'll make sure you get what you deserve.
Without your love to bring daylight into my heart, my days are as dark as it gets.
Curved high on a mountain, covered deep in dew, I saw these words… I LOVE YOU!
I'm glad you have me as your boyfriend because now I know you'll be loved the way you should for Valentine's Day.
If I had to choose whether to breathe or love you, I would use my last breath to tell you that… I love you.
Sincere Love Messages to Inspire the Perfect Valentine's Day Message
Times have changed, but your love has remained the same since the first day we met. I love you so much.
I don't know what I ever did to deserve your love, but I'm so thankful for it. Happy Valentine's Day!
I need you like a butterfly needs wings, an ice bear needs cold weather, and a soul needs a body.
Let these words touch your eyes, let these feelings touch your soul; let this love touch your heart.
True love is difficult to find, great to have, easy to lose, but hard to forget; I love you forever.
Your love helps me find happiness in the most unexpected ways… life with you has been sheer bliss.
I pray to God for a thousand lives, and I wish I have you by my side in each and every one of them.
You are the sun in my days, the moon in my nights, the waves in my ocean, and the love of my life.
Our love is like a romance movie, but the best part is that it never ends. Happy Valentine's Day!
I'm happy to be your Valentine, but not as happy as I am to have you as my girlfriend every day.
Every time I see you, I feel a little flame in my heart that lights up because… I LOVE YOU!
Sending you a load of kisses, a ton of hugs, and all the love in this world on Valentine's Day.
Love is sweet when it is new and sweeter when it is true and sweetest when it is with you.
I thank my life; because it gave me you…I love my life because you are a part of it.
I couldn't think of anything better to write on your card than the truth. I love you!
I will hold on to you forever because I have never known someone more special than you.
If you ask me when shall I stop loving you, ask my heart, when will it stop beating?
Valentine's Day makes me stop to realize how awesome it is to be going out with you.
When I wake up, you are my first thought; you are my last thought when I fall asleep.
Thank you for letting me have such a wonderful person as my Valentine this year.
Without your love, I can do nothing; there is nothing I can't do with your love.
If staying in your heart is a prison, I would accept to be sentenced to life.
The Best Valentine's Day Messages for Him
I consider myself the luckiest woman on this Earth, and it's only because I have found the most precious jewel of this world. It's you, my love. You are the only thing that looks good on me.
The way you wake me up and hold me in your arms every morning makes for a great start to my day, and I know you will always make me feel this unique no matter how much we grow old.
Baby, you are unique, incredible, and so inspiring. You own my heart. Happy Valentine's Day!
Your smile sets my heart on fire.
No other relationship in my life could compare to the love we share. I'm enamored by your tender touch and your ravishing romance. Happy Valentine's Day to my amazing love!
I wish to God that I can be reborn a million times just so I can fall in love with you in each and every one of them.
The Best Valentine's Day Messages for Her
I am lucky to have a beautiful, fun, intelligent, and crazy girlfriend to go out with me.
You are sweeter than chocolate and more beautiful than a rose; it seems like God was creative when he was creating you.
I wonder how I got so lucky to have you as a girlfriend. I love you, baby!
You are a haven for my heart, a refuge for my soul. You are the reason I get out of bed every morning. I love you; happy Valentine's Day!
This Valentine's Day, I long for your sweet kisses, your warm embrace, and the magic that binds our hearts together.
Think of my love like a diamond ring – precious, rare, and gorgeous, that glorifies your life forever.
I do not think often, I do not think much, but I only think about you when I do.
God has created you only for me because he knows no one can love you more than I do!
Short Valentine's Day Card Messages
Love is a state of mind that has nothing to do with the mind.
In you, I found love and laughter. So let's make this forever, my favorite Valentine.
I love my life because it gave me you. I love you because you are my life.
I have one wish for Valentine's Day. I want you wrapped up in a big bow.
Loving you is like breathing-so essential and essential to remain alive.
If you ask me how much I love you, count the stars! This is how much.
There's nothing I'd instead do this Valentine's Day than be with you.
Sincere Love Messages to Inspire the Perfect Valentine's Day Message
You are the best gift I could ever ask to have for Valentine's Day!
Your love lightens up my path and shows me the way to move forward.
I want to let you know that I want you to be my Valentine. Again!
Valentine's Day is much more fun when I get to spend it with you.
I thank God because he made me meet you on the journey of life.
Your love makes my life stronger and happier – be mine forever.
I will wait for you till dawn, even if it is the darkest night.
Life without your love is like a tree without any fruit.
Your eyes lit up my world, your smile brightened my sky.