Miley Cyrus Quotes
Miley Cyrus' quotes can be outrageous but also true. Miley Cyrus' change scared a lot of people but inspired many more! Check her best quotes and discover her mindset. The best way to get to know somebody is by studying what they said, the context, and the history behind every word. Image is everything these days, but please spend some time actually going through the following Miley Cyrus quotes as she has a lot of stuff to say to all the girls out there. People judge Miley Cyrus but do they really know her? Do they know what she has been through and why she acts like that? Discover her true way of thinking by reading some of the top Miley Cyrus quotes. Uncover the young singer's personality and see if she is indeed a wrecking ball or just some kind of nut head that is acting really weird.
35 of the Best Miley Cyrus Quotes
Life's a climb. But the view is great.
When life puts you in tough situations, don't say, "why me? Instead, say, "Try me."
It is so much fun living out your dream.
All I wanted was to break your walls.
There's no better feeling than making somebody smile.
I always say the minute I stop making mistakes is the minute I stop learning, and I've definitely learned a lot.
It's so good to love someone so much it hurts. I don't know how people survive this. Honestly, I don't.
We run things; things don't run us.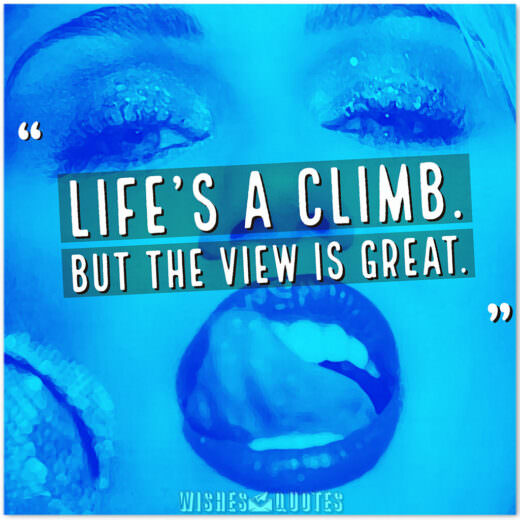 I feel like I'm one of the biggest feminists globally because I tell women not to be scared of anything.
You should find the best in anything as long as you're breathing.
I think faith can be anything. It can be believing in yourself or if you believe there's a higher being that's watching over you.
Just because someone with depression has a better day doesn't mean that person got better. The day is still grey but without any rain.
The little things make us who we are in the bigger world.
Instead of teaching us that drugs are bad, teach us how to be happy without them.
Guys get to show their titties out on the beach; why can't we?
If you can't express yourself, you're not very free.
I don't wanna be just the next girl.
GOD gave you this life because HE knew you could handle it.
I don't just twerk and lick stuff; I sing a little too.
If someone tells you you're not beautiful, turn around and walk away, so they can have a great view of your fabulous ass.
People who judge me or say that I'm crazy don't know half the stuff their kids are doing.
Everyone is beautiful in their own way, in and out, and you have no right to tell them otherwise.
Nobody notices your sorrow, your pain, but everyone notices your mistakes.
Keep hating cause its motivation.
Drugs are for idiots, and I'm never gonna be that person.
You can't learn without making a mistake first.
Remember that only God can judge us; forget the haters because Somebody loves you.
I want to hurt them as much as they hurt me.
A true friend is always there during the ups and downs.
Always look forward and try to push past the negativity. I think everyone's beautiful, and they deserve to be happy no matter what.
Actions speak louder than words.
Don't be anything you don't want to be; always be yourself.
I never hit so hard in love.
I was an adult when I was supposed to be a kid. So now I'm an adult, and I'm acting like a kid.
It is my mouth; I can say whatever I want to.
More Famous Quotes