Top 20 Christmas Greetings
Christmas is a wonderful time of the year when we celebrate faith, family, and the tradition of giving gifts and sending greeting cards. Sending out Christmas greetings is an easy way to reach friends, family, and even old acquaintances with the warmth and love of the Christmas spirit. Mailing or emailing Christmas cards to your friends is a great way to show them you care and think of them during this important time of year. Buy a set of cards, make a list, and make sure you send warm wishes to all of your loved ones. It's an excellent opportunity to let people know you care about them. Sending Christmas greetings is also an appropriate way to share the season's spirit with business colleagues and casual contacts. The best way to express heartfelt appreciation for others during the joy and giving is through messages you crafted yourself. The following are some of the best Christmas messages that can be sent to those special people in your life.
Top 20 Meaningful Merry Christmas Wishes
Christmas brings family and friends together; it helps us appreciate the love in our lives we can often take for granted. May the true meaning of the holiday season fill your heart and home with many blessings.
May this holiday season sparkle and shine, may all of your wishes and dreams come true, and may you feel this happiness all year round.
During this season of giving, let us take time to slow down and enjoy the simple things. May this wonderful time of the year especially touch your heart. Wishing you much happiness today and throughout the New Year.
Having you as my friend makes me feel like it is Christmas every day. The warmth and comfort that comes with this season remind me of you.
Christmas is the season for peace, joy, and fellowship with family and friends. May the yuletide spirit fill your heart and home with an abundance of mercy, contentment, laughter, and harmony.
It is the season for giving and remembering and sharing the love. Christmas is a time when we take stock of our blessings and reach out to those who have touched our lives. Thank you for being such a wonderful friend/sibling. The best of the Christmas season to you.
May the message of Christmas fill your life with joy and peace. Best wishes to you and your family during this holiday season.
Wishing you peace, joy, and all the best this wonderful holiday has to offer. May this incredible time of giving and spending time with family bring you joy that lasts throughout the year.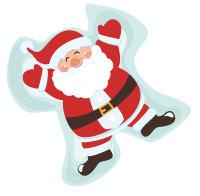 Take time during the rush of the holidays to enjoy the things in life that really matter. Take in the serene moments spent with friends and loved ones, and may the wonder of Christmas surround you throughout the holiday season.
During this time of faith and family, may the true meaning of Christmas fill you with joy. Wishing you a Merry Christmas and a blessed New Year.
As you celebrate the miracle of this special season, may your heart be filled with joy and peace. May these holiday blessings linger in your home and stay with you throughout the year.
Amidst the Christmas carols, eggnog, cookies and mounds of presents, may your heart be filled with contentment and the unique feeling of joy that the season brings.
Hope your Christmas is as warm and sweet as a cup of hot cocoa and filled with more granted wishes than you can count.
May the peace and love of the Christmas season wrap you boundless joy during the season and in the New Year.
The warmth and love surrounding Christmas is a joy to be savored with family and friends. It is a time to give and share with one another. Here's to wishing you the best this season has to offer.
Christmas is a season of great joy: a time for remembering the past and hoping for the future. May the glorious message of peace and love fill you with joy during this wonderful season.
This time of year brings festivities and family fun. It is a time for reminiscing and looking forward. Wishing you wonderful memories during this joyous season.
During this Christmas season, may you enjoy the message of hope, love, and peace on Earth. May all of these holiday blessings be yours to keep. Here's to wishing you a Merry Christmas.
This is the season for bright lights and shiny packages. It is a time for sharing love and being together. It is a time for wishing you and your family all the best.
With greetings of peace and prosperity, I'm wishing the very best for you during this special time. May you enjoy all the best now and throughout the coming year.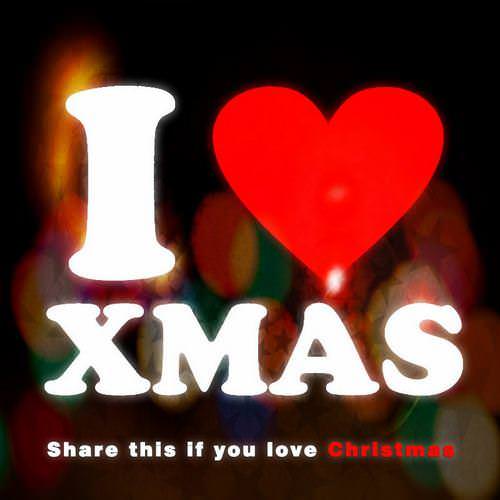 Top 20 Merry Christmas Greetings for Friends and Family
This is the season of being together. It's a time of hope and new beginnings. So with this card, I'm wishing you love and peace during Christmas.
There is nothing more magical than some shiny lights on the Christmas Tree and a shiny smile on the face of your best friend. Merry Christmas.
In this holiday of loving and caring, you have proved that you love and care for me more often than I can possibly count. You truly are a fantastic friend. Merry Christmas!
Christmas is the most magical time of year. So let's share the magic with each other this entire season and in the new year.
The meaning of Christmas is held in our hearts and shared with family and friends. So, I'm sending you messages of faith and hope for a beautiful holiday season.
During the miraculous time that is Christmas, may you see with the eyes of a child, experience the wonder of love, and truly enjoy all that the season has to offer.
It's the time of year when loved ones gather together. It is a particular time to be thankful for all of the wonderful blessings in our lives. So, sending you good wishes and the hope that your holiday will be a joyous one.
The glory and beauty of this wonderful season are something we all can share together. Wishing you a very Merry Christmas and a prosperous New Year.
This time of year brings to mind the most essential things in life. It reminds us to focus on all of the good things around us. So, wishing warm greetings for you and your family during this holiday.
As you celebrate the glory of this miraculous season, may your home be filled with love, peace, and joy. May these blessings follow you throughout the New Year.
I wrote a letter to Santa and told him to bring you everything you wanted for Christmas, so hopefully, he will answer and make all your dreams come true.
My Christmas wish for you is that you feel the glow and sparkle of the holiday season throughout the year to come.
May this Christmas bring more happy memories and joy to you and your family. I can't wait to share the day with you and our loved ones.
Merry Christmas to my wonderful friend. I hope Santa brings you all the gifts and goodies you have wanted.
Joy and love are all around us during the holidays, and I want to spread them to you, my friend. Merry Christmas.
I see the spirit of Christmas around me wherever I go. I hope you can feel the spirit inside you as well, as it brings me great joy.
Here's to good friends, a loving family, and laughter during this Christmas season! Merry Christmas and a joyful New Year!
By definition, Christmas is the season where you enjoy it surrounded by your closest people. Thus, I can't wait to spend my holidays with you! Merry Christmas!
Even though you keep finding new ways to annoy me, you remain my one and only sibling, and for that, I love you more than you can possibly imagine. Merry Christmas!
I'd like to wish never-ending joy and happiness to a certain relative that deserves it more than anybody else in this world. Merry Christmas!
Top 20 Christmas Greeting Cards
Check baby name meanings or explore the best baby names, including famous names,
unusual names, cool names, names by ethnic groups, and many more!
Baby Names
Top 20 Sweet Merry Christmas Greetings
A simple thank you is not enough to express all the things I want to say to you for making my life better. You indeed are all I want for Christmas. I love you.
No matter how many lights we place on the Christmas tree, your smile is still going to shine the brightest. Merry Christmas, my love!
I am hoping for snow this Christmas to spend the day cuddled inside with mugs of hot cocoa and love in our hearts. Don't forget to bring the marshmallows.
I can't wait to spend Christmas with you. It's the gift I have been asking Santa for all year.
I can't wait to spend the holidays wrapped up in your arms. You always make me feel the wonders of Christmas.
Something about this holiday season makes me think about all the joy you have shown me throughout the year. I love you.
Merry Christmas, my love. I hope you love the gifts I have for you, and I can't wait to see the smile on your face.
On this special occasion filled with presents and joy, I would like to express my love for the most remarkable man to have ever set foot in my life. You are more important to me than any gift. I love you; Merry Christmas.
I love this time of year because I can use it as an excuse to tell you and show you how much I really care about you. Merry Christmas, and thank you for being you; you mean the world to me.
Christmas is a special time of the year, and my wish is that you feel all of the love and joy of the holiday season deep inside your heart. I know you make me feel the same way.
Besides all the great things this season has blessed me with, I have the privilege of being blessed with your love. Merry Christmas to the man of my dreams!
Being with you feels the same as having Christmas every day of the year. Thank you for making my life magical.
It is only fitting to spend this special occasion with the most special woman in the world. Merry Christmas, my love.
Such a small amount of words cannot express everything I am feeling about you, but it can be a start, so I can explain to you fully when I see you in person. Merry Christmas, I love you.
The only thing more remarkable than Christmas morning is the feeling that I get knowing that you are next to me. Merry Christmas, baby.
Though the miles may separate us, I want you to know you are deep in my heart this holiday season. The love I have for you has no limits.
On this day of love and happiness, I'd like to express my love for the man that brings happiness to my life. Merry Christmas, my dear!
Getting to spend an entire holiday with you is the best gift I could have ever received. You truly are the woman of my dreams, and for that, I sincerely help you. Merry Christmas.
May your holiday be blessed with never-ending happiness and love. Because of such an amazing friend like you, deserves only the best. Merry Christmas!
The best thing about Christmas is that even though your existence in my life is a gift of itself, I get to become greedy and ask for more gifts on top of it. So merry Christmas, I love you.
More Christmas Posts, Wishes, and Cards for the Holidays