Libra Birthday Wishes and Messages
Looking for Libra Birthday Wishes? Check our collection of unique birthday wishes for Libra man or woman, friend, or family member. Libra (September 23 – October 22) is represented by the scales, reflecting the sign's preoccupation with achieving and maintaining balance at all times and in all aspects of life. Libras seek to create equilibrium, and peacemaking is a skill that comes naturally. They have a strong sense of justice and fairness although they also tend to be indecisive in other matters. Libras are extroverts who are great problem-solvers and who love compliments.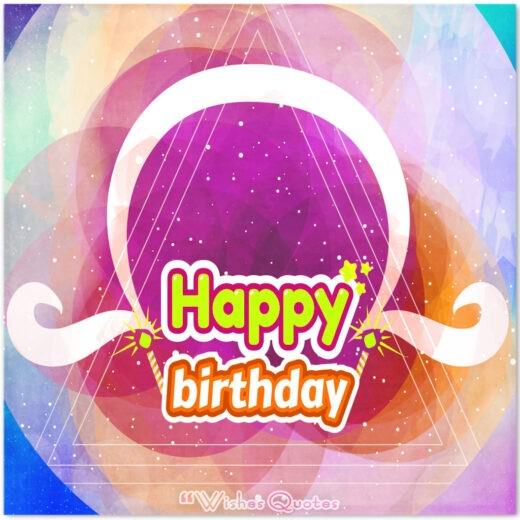 Amazing Birthday Wishes for Libra Man
You are a real-life Marvel superhero. You have dedicated your life to ensuring justice for all, and I am truly amazed at what you have accomplished. Happy Birthday!
Not all heroes wear capes. Whether you're in a suit or casual khakis, you stay steadfast to your life's goal of creating harmony and encouraging kindness. Happy Birthday to my hero.
The world needs peacemakers like you. May you celebrate enough birthdays to see the fruits of your labors.
You are a wonderful friend to everyone even to those who don't share your worldview. I don't know how you do it, but that is inspiring. Happy Birthday.
On your birthday, your social media timeline will light up with battling viewpoints
from friends with different opinions. Because you are an uniter and someone we all look up to, it will all end well as always.
Happy birthday to the dude who shows us every day that peace and harmony make the world go 'round.
Fair-minded, loyal, and witty – what more can one ask of a friend? Happy Birthday to a special Libra.
May your special day be blessed with goodwill and harmony. May your birthday be filled with fun, friends, and affection. Cheers!
As an advocate for peaceful resolutions, may your life be marked with success at every turn. When you win, we all win, my friend. Have a great birthday!
Every day with you is a good day. You are a shining example of what it is like to be kind, caring, and compassionate. May you have many more journeys around the sun.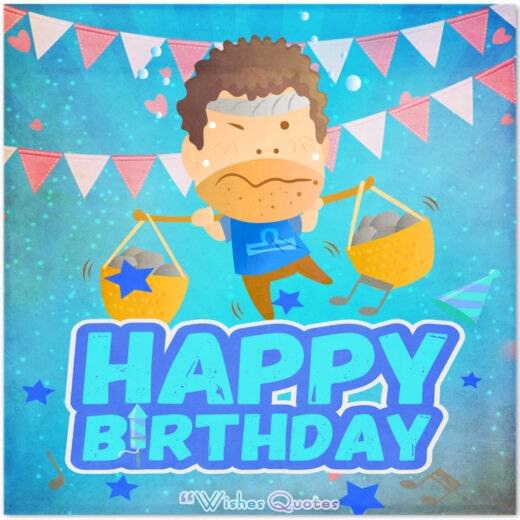 Lovely Birthday Wishes for Libra Woman
In my book, you are the Goddess of Peace. Happy birthday to a Libra queen!
It's not easy to remain fair-minded and peaceful when the world around you is exploding in chaos, but you do it every day. You deserve a special birthday.
You are one of the best examples of a powerful Libra woman: kind-hearted, fair-minded, and clever. The world is yours to unify. Happy Birthday!
May you have many more years to spread your message of peace and justice for all.
My dear Libra friend, your middle name is Harmony. Through your gentle and caring ways, you find diplomatic solutions to sticky situations. May you live long and flourish!
You are open-minded and wise beyond your years. You have the gift of making every person feel accepted. I hope you know how much we appreciate you today and every day.
To a woman who has committed her life to sowing calmness and compassion – we honor you and pray for you on this special day. May you achieve all of your dreams.
Everything you do and say is well-planned. You think things through and speak only after considering the facts. May you have a birthday filled with surprises. You've earned it.
You have mastered the art of the death stare reserved only for people who speak without thinking and who wish to spread rancor rather than kindness. You are the boss. Happy Birthday!
In all things, you are gentle and wise. May you be blessed with as many years as it would take to bring peace to the world.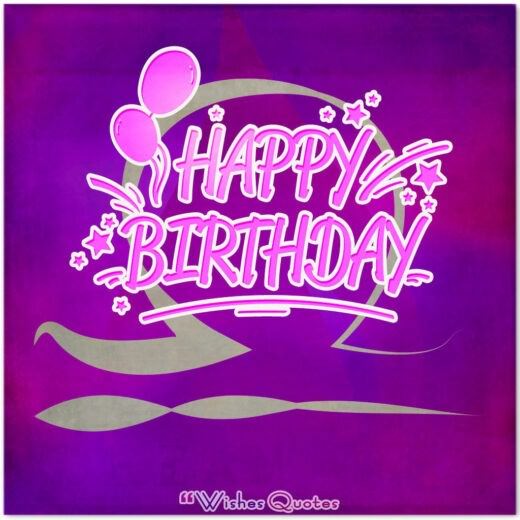 Libra Sayings and Quotes
Without Libra, there will be no one keeping the order and balance. There will be no one settling the fight and restoring the peace.
On my Libra scale, I'm weighing sins and forgiveness.
I always feel more grounded and stable when I have balance in my life; I'm a Libra!
Libra is the best friend, They always listen and never judge.
There is nothing that Libra wants more than peace, harmony, and beautiful surroundings.
Sometimes Libras want others to feel happy so bad that they forget to make themselves happy.
Libras have their opinion. But they keep it to themselves.
Libras either care too much or don't care at all.
More Birthday Wishes and Cards