Baby Girl Wishes and Congratulation Messages
Find the perfect words! These cute congratulation messages are perfect examples of what to say to the new parents who just welcomed their newborn baby girl. Hope these wishes will help you to plan a great way to write a baby card for a new born baby girl. The birth of a baby can be considered to be one of the happiest moments in this world. After marriage, the dream of most couples is to have their own flesh and blood in their upcoming life which will make their family complete. When the baby is born, all the members of the family get crazy with happiness and joy and try to keep no stone unturned when performing all the responsibilities for the new born baby. If the baby is a girl, then she is considered to be the princess of their parents and she becomes the most prized possession in the family. But have you thought what you should do at that time? If a new born baby girl has entered the family of your near and dear one then you must send congratulations to the new parents and convey good wishes for their little bundle of joy. You can make a special baby card, which will be a great gift for them.
What to Write in a Newborn Baby Girl Card
Congrats on such a beautiful baby girl. Before you know it, she will be your daughter's 18th birthday. She will head off to college and get married. Of course, that is a long time from now. Therefore, take the time to savor the moments you have now before she get too big.
Dear princess, it is the time for you to open your eyes and see the wonderful world around you which has become much brighter with your presence.
A beautiful princess has joined your family, I take great pleasure in wishing you the very best as you embark on teaching her everything she will require while growing into a beautiful young woman.
A newborn baby girl is like a rainbow of color, she brings with her the joy that only the colors of the rainbow bring. May you little angel be a rainbow that lights up your universe.
If you stroll through a meadow full of daisies and roses, it would not compare to the beauty and joy you are experiencing as you celebrate the birth of your little bundle of joy. May every moment you share with her be as glorious as the warmth I fell as I send you this congratulatory message!
Hey little lady! I know you can't read this, but I want you to know that as you begin your journey in this world, no matter how rough it may seem, you have to become amazing. It can be anything! Just choose a dream, choose a passion, and become the best version of yourself you can become. And that, is what will make you love this life you have been given. Welcome to our sweet angel.
Your princess joined the world today, may the world be her playground. To the beautiful mum, may the angels up above smile upon you with kindness and patience to endure ballet classes and doll house tea parties.
Today, you add a new bouquet of flowers to your life: a beautiful baby girl. I wish you and your entire family lots of joy as you welcome this special blessing into your life.
Congratulations on losing your sleep for the next few years! But at least she's worth it. So enjoy it as much as possible!
On this day, a beautiful little girl was introduced to the most amazing parents in the world I'm sure she will grow to become even more awesome than her parents. Congratulations!
If we were in a fairy tale, your household would be a kingdom, and today would mark the birth of a beautiful princess. So congratulations my fair king and queen, may the birth of your little girl bring you endless joy! Congratulations!
As of today, your family will be engulfed by magic cast by this newborn girl that just joined it! But it can only cast 1 spell, which is never ending happiness! So enjoy the times with your little magical creature, and congratulations!
Hope you are looking forward to changing your alarm sound, or even your alarm altogether! Because from now on, you get a little girl to wake you up by crying in the middle of the night! At least is has 100% success rate.
That little girl you now hold so proudly in your arms will definitely grow up to change the world for the better. It may be a lot, it may be by a little, but certainly, she will have a positive impact on it, because I'm sure that she will take after her amazing parents. Congratulations!
You now have a chance to raise the most exemplary woman this world has ever seen. The choice is yours, or rather, a series of very difficult choices, that will shape up the character of that child Will you accept the challenge? If you answer yes, then congratulations!
For this baby girl to be raised by you, it must mean that it has already been extremely lucky in her life. And I sincerely hope that she will retain that luck throughout the course of her life. Congratulations!
Adorable Newborn Baby Girl Congratulation Messages
She will cry, fuss and sometimes make you feel like pulling out your hair out. However, one thing I am sure of is that even in those trying times, you will look at her and exclaim at how blessed you are to be the mother of such a gift. Congratulation!
As you celebrate the birth of your baby girl, May her smile and beautiful face be an oasis of joy after a long and tiresome day.
Babies are heaven's little gifts for those who are full of love, brave of heart and pure in spirit. Congratulations on your sweet angel.
We heard there's a new baby girl in the house. Congratulations on being at the receiving end of another miracle. You are blessed.
It's a huge responsibility, but I know you'll meet all the challenges gracefully and happily. Wishing you good things as you welcome a new baby girl to your growing family.
A newborn baby girl is like a stream of pure water: she will make you forget how life was without her in it. As you celebrate her birth, may God bless your family and watch over her: Forever!
Today, you welcomed a new baby girl into your family: congratulations. May the sound of her laughter, the gleam in her eyes, be a joy to you and your family!
A newborn little fairy flew into your life today. May the flutter of her wings as she grows older be a breath of fresh air to you and your family every day!
Dear little princess, give your tender touch to the world around you and color the world with gladness and joy.
Wishing you the best of luck with your new angel and your new life as a family. Good luck on the nappie-changing and midnight feeding schedule, too.
Here's to a lifetime of Instagram-worthy moments. Welcome to our little world, sweet angel.
Sending the rainbow of love to the little baby girl who is the new member of this world.
I hereby congratulate the lucky parents to have such a beautiful baby girl as their most prized possession; wish loads of happiness to your family.
It is the time to rock and roll as the little star has taken birth among us.
Sending loads of wishes to the little princess and hope the best for her upcoming future.
Let the lord shower all his blessings upon this new born baby girl and make her a true human being.
Sending waves of blessings for the new born baby girl.
Let the little princess reach success and meet happiness in each step of her life.
Images with Cute Congratulations for Baby Girl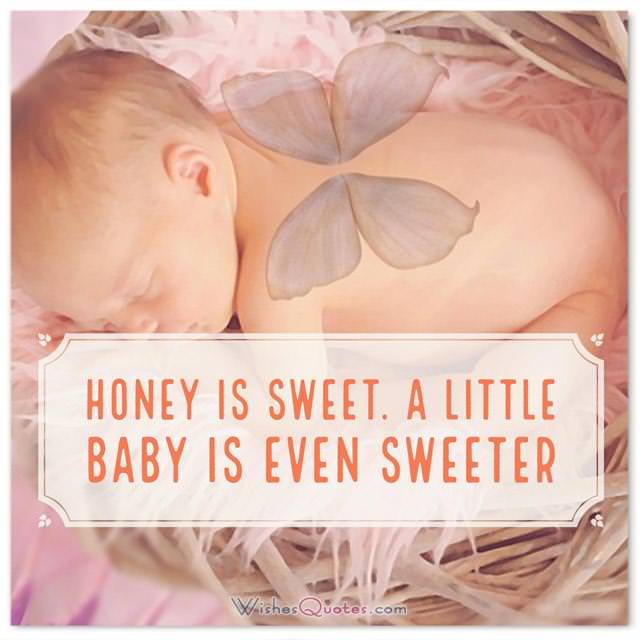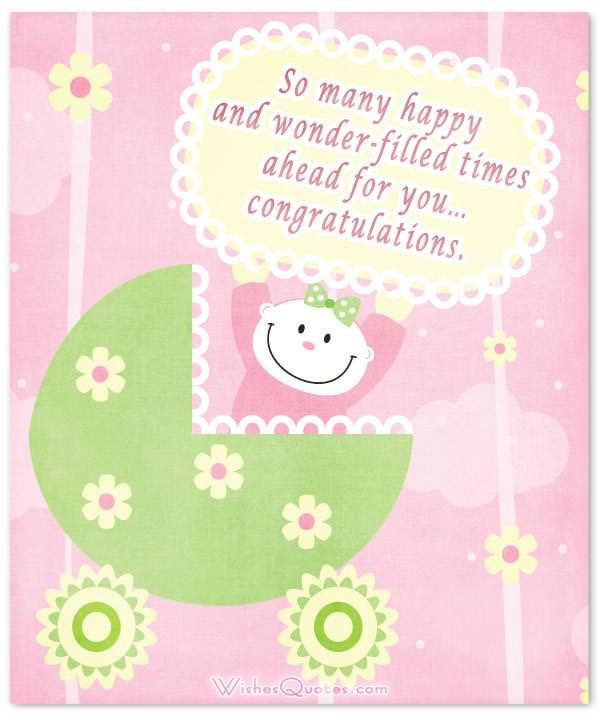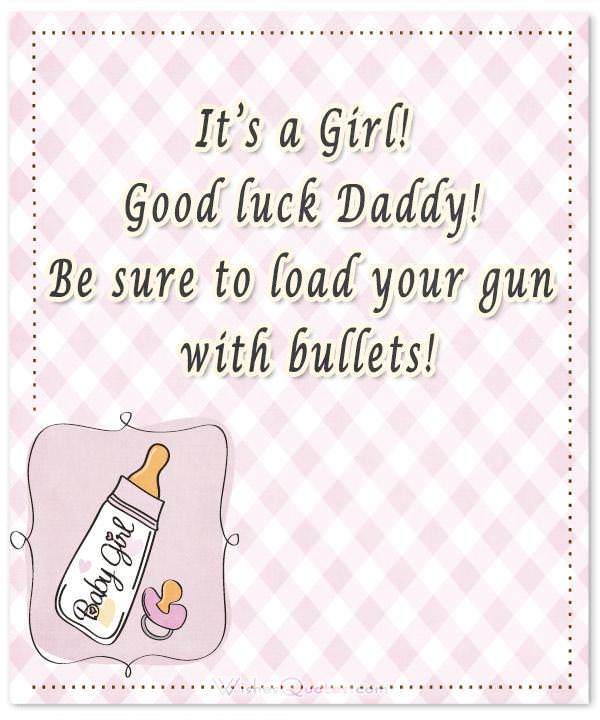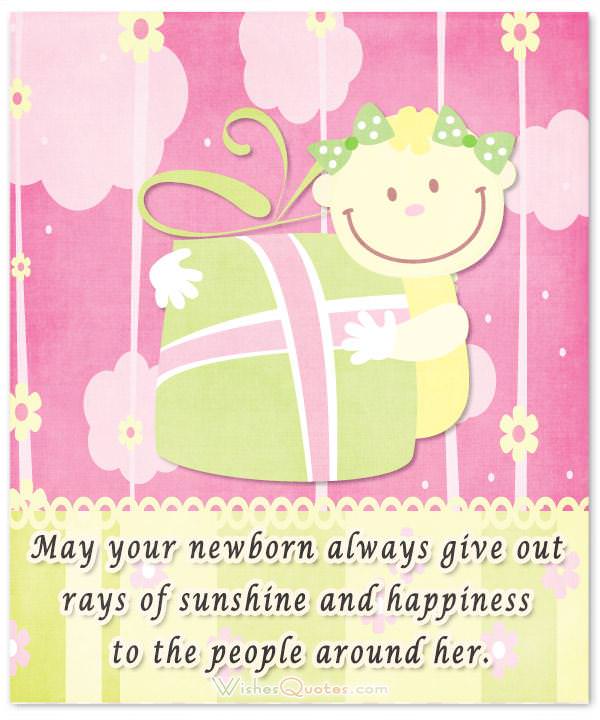 Related Posts