College Graduation Messages, Wishes, Cards and Quotes
Graduating from college is a momentous occasion. It is the culmination of several years of persistence, focus and hard work. For many, college graduation marks the end of their academic pursuit and the beginning of the quest for career fulfillment. It is a time to celebrate in a big way because finishing college is a huge accomplishment by itself. Make sure to let friends and family know that you acknowledge their exceptional achievement as college graduates. Use these messages as a template to frame customized messages for that newly minted graduate who is unique to you.
Graduation Wishes: What to Write in a College Graduation Card
School's out forever. Time to celebrate your graduation from (name of school). Congratulations!
I am sending best wishes to you on the happy occasion of your graduation from college.
Congratulations, graduate. You did it!
Welcome to the exclusive club of diploma-owning college folks. What an accomplishment, indeed!
Today we celebrate this significant feat. There's time enough to worry about the future tomorrow.
You have made great strides in your pursuit to become a (name of the profession). Here's to a long, rewarding and fulfilling career. Congratulations!
You have just proven that you can achieve anything when you set your mind to it. Congratulations on graduating from college.
I can't say this enough: I am so proud of you. You never wavered from your dream of finishing college. Congratulations!
You own the future. You've put in the hard work to prepare for a great career—prayers and good wishes for you as you step into the next phase of your journey.
Keep your eyes on the prize, and you will win it. You've already shown that you have what it takes to be a big winner. Congratulations on your graduation.
College Graduation Messages and Wishes for a Friend
You made it, and you now have a college degree. There is no stopping your pursuit of world domination. Congratulations my friend!
This is the end of one journey and the beginning of life as an actual grownup. It's time to get a real job. Cheers!
You are a star, and I see big things in your future. I hope you won't forget your old friends as you ascend that corporate ladder. Congratulations and good luck!
This is a proud moment for you and your family. I, too, am proud to have been part of your journey to greatness. Best wishes, my good friend.
Take that winning attitude with you to the workplace, and you will conquer the world. Congratulations on completing your degree.
College Graduation Sentiments to Son
Son, you never cease to surprise me. You gave it your all, and you made it through college. Congratulations to you.
What a boy! You set your mind to it, and here you are now: a college graduate. Congratulations, (name)!
I am a proud dad of a college graduate. Thank you for your perseverance, my son!
Dear graduate: This is a significant milestone in your quest to be a great success in life. I am proud of the man that you are becoming. Love, your dear old dad.
You now know the secrets to be a success in life: hard work, persistence, and focus on the goal. Finishing your degree has shown that you have what it takes to win big. Congratulations to my precious son.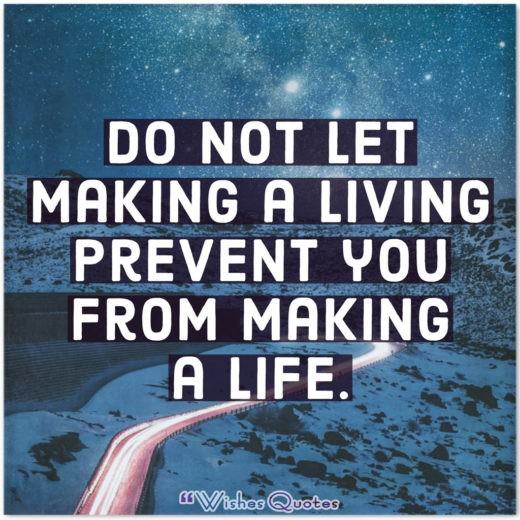 College Graduation Sentiments to Daughter
To my darling daughter: You won, and you will keep on winning. Congratulations!
We are incredibly proud of you and your achievements, dear daughter. You have earned all the accolades you are getting today because you worked hard. Congratulations!
The little girl who declared when she was 5 that she was going to grow up to be a (name of the profession) has now graduated from college. You're doing fantastic, sweetie!
I always knew you were meant for big things. Graduating from college means that you are well on your way to a bright future. Keep shining bright, sweetheart. Make mama proud.
As you leave college today, be assured that you can be anything you want to be. Set your goals, and have a plan. Go for it, and hang in there when the going gets tough. Congratulations on your graduation.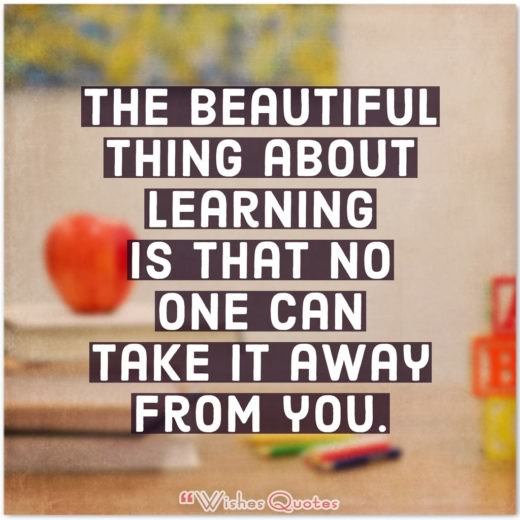 College Graduation Messages to Brother
Your accomplishments are inspiring. Congratulations on your college diploma. You will always be my hero.
Dad used to tell us that luck happens when preparation meets opportunity. You've done the prep. I'm sure the opportunity will soon come knocking at your door. Congratulations, big brother!
Great job, little brother! Welcome to the club of diploma-owning, college loan-owing adults. The next part will be a fun ride.
Aren't you glad that it's finally over? No more tests, papers and all-night test prep marathons. Congratulations for making it through college and with honors, too!
This calls for a big celebration for my little brother. Cheers and good luck with that job hunting. I am so proud of you. Congratulations on a job well done.
College Graduation Sentiments to Sister
When I grow up, I want to be just like you: highly motivated, organized and driven to succeed. That college diploma shows that your plan worked. Congratulations to my dear sister.
The next time I have to write an essay about role models, I will be writing about you. You are truly inspiring especially in the way that you plotted the course to your great success. Best wishes to you as you graduate from college and head off into the sunset to pursue bigger things. I am proud to be your sister.
Fortune favors the brave, they say. You are brave, brainy, great beauty and a hard-driving negotiator. The world does not stand a chance. Congratulations on showing us what it takes to be a winner.
We are fortunate to live in a world where women can become whatever they choose and pursue a career in any field. You have taken that to heart and pursued a degree in (name of the profession), forsaking your childhood dream of becoming a world-famous movie star. Congratulations, dear sister! (Frankly, it would have been cool to be related to a movie star.)
It feels lovely to be celebrating this happy occasion with my best friend, who also happens to be my sister. Congratulations to someone destined to be rich and famous.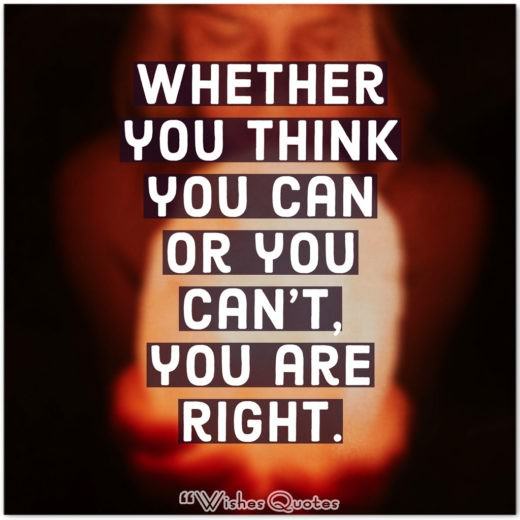 50 Inspirational Graduation Quotes and Sayings on Success and Dreams
Wherever you go, go with all your heart. By Confucius
You can never be overdressed or overeducated. By Oscar Wilde
The highest result of education is tolerance. By Helen Keller
The important thing is not to stop questioning. By Albert Einstein
Success doesn't rush. The greatest reward is the journey! By Jeff Moore
Do not let making a living prevent you from making a life. By John Wooden
The beautiful thing about learning is that no one can take it away from you. By B.B. King
The future belongs to those who believe in the beauty of their dreams. By Eleanor Roosevelt
Whether you think you can or you can't, you are right. By Henry Ford
Life is what we make it, always has been, always will be. By Grandma Moses
The only impossible journey is the one you never begin. By Anthony Robbins
An investment in knowledge always pays the best interest. By Benjamin Franklin
Live in the sunshine, swim the sea, drink the wild air. By Ralph Waldo Emerson
Never let the fear of striking out keep you from playing the game. By Babe Ruth
The direction in which education starts a man will determine his future. By Plato
Life is my college. May I graduate well, and earn some honors! By Louisa May Alcott
Your education is a dress rehearsal for a life that is yours to lead. By Nora Ephron
Intelligence plus character is the goal of true education. By Martin Luther King Jr.
What sculpture is to a block of marble, education is to the human soul. By Joseph Addison
Never bend your head. Always hold it high. Look the world right in the eye. By Helen Keller
Opportunity does not knock, it presents itself when you beat down the door. By Kyle Chandler
Education is the most powerful weapon which you can use to change the world. By Nelson Mandela
Instruction ends in the schoolroom, but education ends only with life. By Frederick W. Robertson
Obstacles are those frightful things you see when you take your eyes off your goal. By Henry Ford
Things turn out best for people who make the best out of the way things turn out. By Art Linkletter
In this life, we cannot do great things. We can only do small things with great love. By Mother Teresa
Life is ten percent what happens to you and ninety percent how you respond to it. By Charles Swindoll
If you can imagine it, you can achieve it; if you can dream it, you can become it. By William Arthur Ward
Success is the ability to go from one failure to another with no loss of enthusiasm. By Winston Churchill
Don't ever confuse the two, your life and your work. The second is only part of the first. By Anna Quindlen
Opportunity is missed by most people because it is dressed in overalls and looks like work. By Thomas Edison
Sometimes you find out what you are supposed to be doing by doing the things you are not supposed to do. By Oprah
Education is our passport to the future, for tomorrow belongs to the people who prepare for it today. By Malcolm X
Do not follow where the path may lead. Go, instead, where there is no path and leave a trail. By Ralph Waldo Emerson
We do not need magic to change the world, we can carry all the power we need inside ourselves already. By JK Rowling
Be who you are and say what you feel, because those who mind don't matter and those who matter don't mind. By Dr. Seuss
I encourage you to live with life. Be courageous, adventurous. Give us a tomorrow, more than we deserve. By Maya Angelou
Accept responsibility for your life. Know that it is you who will get you where you want to go, no one else. By Les Brown
You have brains in your head. You have feet in your shoes. You can steer yourself in any direction you choose. By Dr. Seuss
Education makes a people easy to lead, but difficult to drive: easy to govern, but impossible to enslave. By Henry Peter Brougham
Your life is your story, and the adventure ahead of you is the journey to fulfill your own purpose and potential. By Kerry Washington
Cherish your visions and your dreams as they are the children of your soul, the blueprints of your ultimate achievements. By Napoleon Hill
Life is an improvisation. You have no ideas what's going to happen next and you are mostly making things up as you go along. By Stephen Colbert
The unfortunate, yet truly exciting thing about your life, is that there is no core curriculum. The entire place is an elective. By Jon Stewart
You don't go to university so you can punch a clock. You go to university so you can be in a position to make a difference. By Janet Napolitano
Before you act, listen. Before you react, think. Before you spend, earn. Before you criticize, wait. Before you quit, try. By William Arthur Ward
The person who gets the farthest is generally the one who is willing to do and dare. The sure-thing boat never gets far from shore. By Dale Carnegie
We may live in an age of instant messaging, instant gratification and Instagram. Still, there is no way to short circuit the path to success. By Tory Burch
Love the life you live. Live the life you love. By Bob Marley
What we learn with pleasure we never forget. By Alfred Mercier
Read More