Romantic Good Morning Messages for Her
Good morning messages are a romantic way to start the day right with the woman in your life. Words that express your warm feelings help fuel more profound connections with your wife or girlfriend and are an easy, excellent way to strengthen any relationship. If you are not used to putting your feelings into words, it may feel a little awkward at first. However, both you and your significant other will benefit from your heartfelt expressions with time and practice. Here are some wonderful examples of messages to help get you started. Feel free to customize them to match your relationship and make them feel more personal.
Heartfelt Good Morning Wishes for Her
I hope you feel my love all around you as you go through your day, sweetheart. I cannot wait to see you this evening.
Good morning to the girl of my dreams. Just the thought of you brightens up my morning
Good morning to the one woman that I will love forever. Hope your day is as bright as the sunshine on this summer day.
Alert! The hottest girl in the world has just awoken! Good morning sweetie!
I have never been a morning person, but now that I wake to such a wonderful woman, I look forward to every morning.
Good morning to the most wonderful woman that a man could ask for. I just wanted to make sure you knew how much I cherish you.
You do so much each day and expect so little in return. Fresh coffee and breakfast are waiting for you in the kitchen. I hope your day is as beautiful as you are.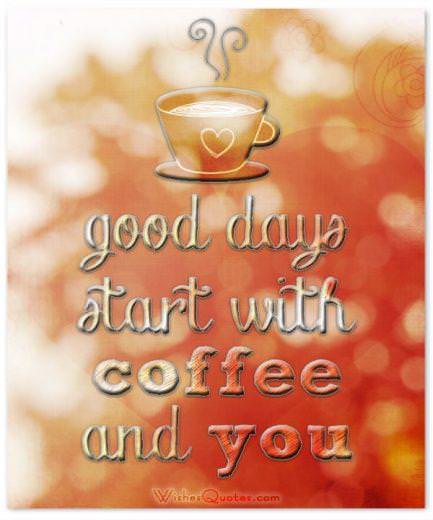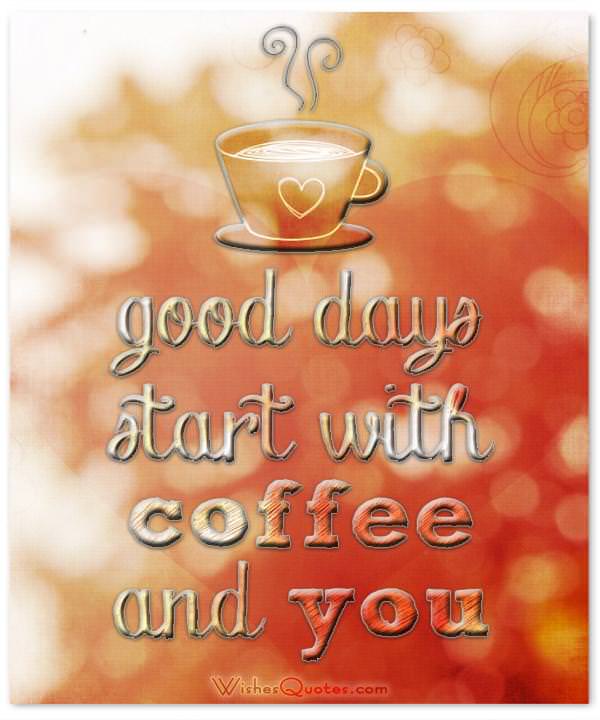 I had such a great time with you yesterday, and I hope your morning goes smoothly and beautifully. I look forward to seeing you again, beautiful.
Good morning to the girl of my dreams. I always hoped we would find each other, and now that you are here, I want to make every moment count!
Mornings that I wake with you in my arms make the day perfect. I hope you have a wonderful day today, and I look forward to seeing you later.
I wish I could be there this morning when you awaken, but for now, I put all my love into this little message and wish you a wonderful day!
The best parts of the day are waking up with you in my arms and seeing you again after a long day at work.
I look forward to waking up with you next to me each morning and enjoying breakfast together. What a fantastic way to start the day!
Good morning gorgeous. I am so glad you are mine, and I want to make you feel special all day long, starting with this little note.
I feel so blessed to get to hear the sound of your soft breathing each morning, knowing that you are mine. Good morning, my love.
I look forward to seeing you when I get home. Until then, I hope you feel my love for you and know how much I care.
Good morning, to the one who holds my heart! Wishing you a fun-filled, productive, and wonderful day!
Every day is brighter now that I am with you. I hope that I can help you. Have a beautiful day today!
Have I ever told you how much I love how you look in the morning with your tousled hair and sleepy eyes? Good morning, beautiful!
When we met, I could not have dreamed that I would get to wake up next to you someday. Have a wonderful day!
Good morning to the woman who makes me smile and warms my heart every day. I love you more than ever before.
Good morning to the most beautiful woman in the world. I am so glad I get to wake up with you each day.
Good morning, beautiful. You deserve the best in life, my love, and I want to do all I can to show you how special you are.
You are the best thing that has ever happened to me, and I hope you know that deep in your heart. Have a fabulous day, honey!
Sometimes when I look at you, I feel like I should pinch myself to make sure I am not dreaming. So happy that you are mine!
With you by my side, everything seems so much easier. May your morning be filled with joy. I love you.
You make each day so unique, sweetheart, and I wanted to take a moment to thank you and wish you much ease and joy for your day.
It is the beginning of another wonderful day with you, my love, and I wanted to wish you the best day possible because you deserve it!
Cute Good Morning Images for Her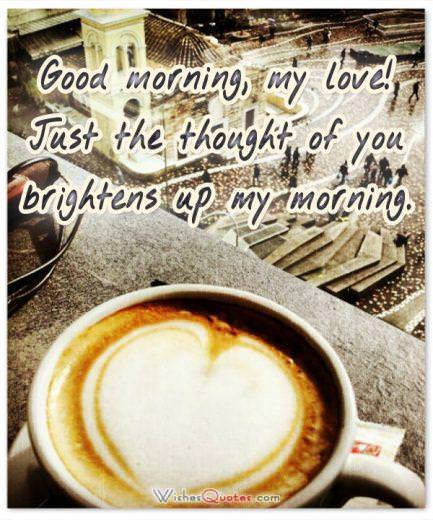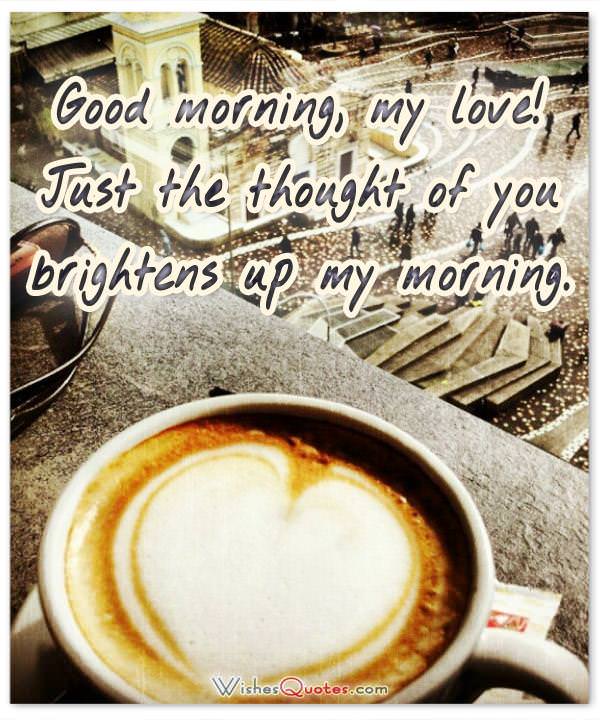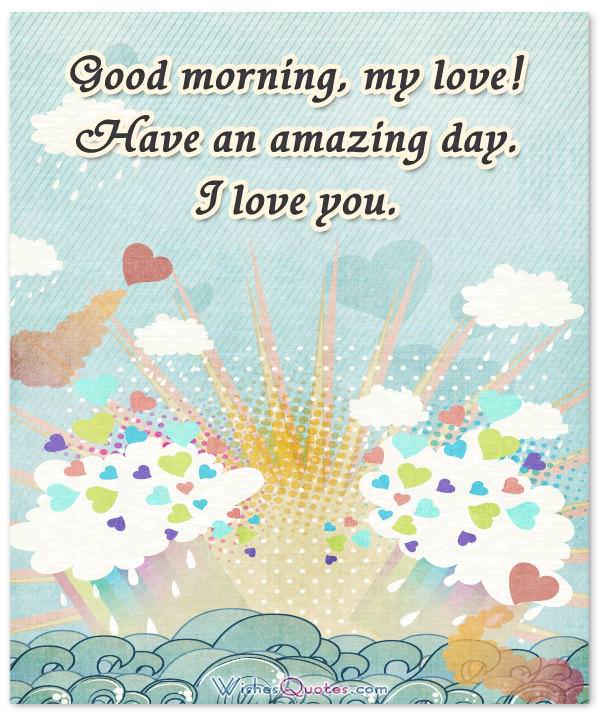 More Good Morning Messages