Sweet Birthday Messages, Cards, Wishes and Gift Ideas
Birthdays are special days in everyone's lives. Some people say that birthdays are just another day, but they still appreciate receiving messages on their birthday. It means a lot when you know someone is thinking about you so even just a simple birthday wish can brighten a friend's day. Having a unique birthday wish or message will make your friend even happier because they will realize that you put some thought in to it. Not only will they be happy, but it will also make you feel good knowing that you helped make their day special. Whether you hand-write your birthday message in a card or send it in a text, it is guaranteed to make your favorite person smile. For inspiration, check out our wonderful collection of sweet birthday messages and gift ideas that will add a thoughtful touch to your friend's celebration.
Sweet Birthday Wishes from the Heart
Chocolate, strawberry, vanilla…there is no cake in this world that tastes as sweet as you are to me. Still, you have to keep sampling! Enjoy a slice for me on your birthday!
There may be a lot of birthday candles on your cake this year, but none of them can shine as bright as the light you bring into my life. Love you and have a happy birthday.
Today, let everyone eat cake! After all, there is no better way to celebrate the sweetness you bring to the world.
Just remember that age is only a number, and you make your age look great! Have a happy and joyous birthday!
Your birthday only comes once a year so make sure this is the most memorable one ever and have an amazing day!
There is no one more favorite in my life than you, and I hope you have a birthday just as special as you are!
Wishing a very happy birthday to the person that makes my life better every day just by being a part of it! Have a great day!
Happy birthday to one of my most dear friends on the entire planet! Hope you have a day as wonderful as you!
Today isn't just another day. It's your birthday so make sure it's special and make it the best day of the year for you. Happy birthday!
I've known you for as long as I can remember and there's no other person deserving of having a perfect day like you today. Make it a great birthday!
Today may be the day you were born, but it's also the first day of the rest of your life. Let's make sure we celebrate all of your birthdays together. Love you, birthday girl!
Can't get you off my mind today. What day is it? Oh yeah, it's your birthday! Can't wait to see you later to celebrate!
Woke up this morning and realized it's your birthday. Then, I remembered I get to see you today, which makes it feel like my birthday, too. I love spending time with you and can't wait for you to see the surprises I have planned.
Make sure to surround yourself with happiness and joy on your birthday, which means you should probably leave your in-laws out. Haha! Enjoy your day!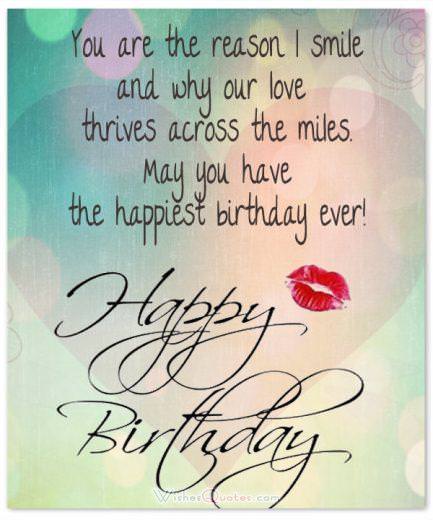 Happy birthday to the sweetest, cutest cupcake in the whole wide world. May you enjoy infinite hugs and well wishes on your special day!
May this year be full of surprises around every corner. Just be careful not to take those corners too fast, or you may end up with cake in your face! Just kidding. You'll never slow down! Happy birthday!
Do what you love to do on this day. Go out to eat, take a hike, go fishing or whatever it is that relaxes you. It's your birthday so have a great one and live it up!
Don't judge your age on how long you've lived, but instead, focus on what you've accomplished and what lies ahead of you. Happy Birthday!
You are more precious than a diamond itself and you deserve to have the world in your hands. Make your birthday the best day of the year because you are a very special person!
There's lots of people thinking about you on your birthday, but you should know that I top that list. You are the most handsome birthday man I know.
Forget buying a gift, today I want to give you the world. Just say the words, and all you ever wanted is yours. Happy birthday!
I don't know what life would be like without you so I am blessed to have you in mine. You deserve the best so enjoy yourself today and get treated how you deserve and have a wonderful birthday!
Your birthday makes me think of all the fun times that we have had together and the memories we have made. Here's to another year full of fun, laughter and memories together. Happy birthday!
Let this day not only be a reflection of your accomplishments of the past year, but also a day to look ahead to what you will accomplish in the next year. Have a wonderful birthday!
Happy birthday to the most caring, generous and thoughtful person that I've ever met. I can't imagine life without you and no one deserves the best more than you do. Enjoy your day!
You have touched so many lives during your lifetime, especially mine. On your birthday, I want to wish you the best of days and hope you get everything that you deserve, which is nothing but the best!
Today is the most special day of the year because it is the birthday of the most special person in the world! Have a wonderful day and treat yourself to the best because that is what you deserve!
You are one of the most inspirational people I've ever met. On your birthday, I want you to know that I always look up to you and wish you nothing but the best! Have a great birthday!
Birthdays are about blowing out candles, eating cake and making wishes. Here's to hoping you get to do all three and have a happy birthday!
Don't worry about being another year older, just think of your birthday as a reason to celebrate being another year wiser! Have a happy birthday!
You only get one wish per year, and that is today on your birthday. I hope you make a perfect wish and have a perfect and happy birthday!
Today is your birthday so put away all the stresses of your life and enjoy the day. No one deserves to have the best birthday ever more than you. Happy birthday!
 Adorable Birthday Cards
Discover the Ultimate Baby Names Guide - Famous, Unusual, Cool, and Beyond!
Embark on a journey of exploration through famous names, uncommon gems, trendy picks, and diverse ethnic groups.
Baby Names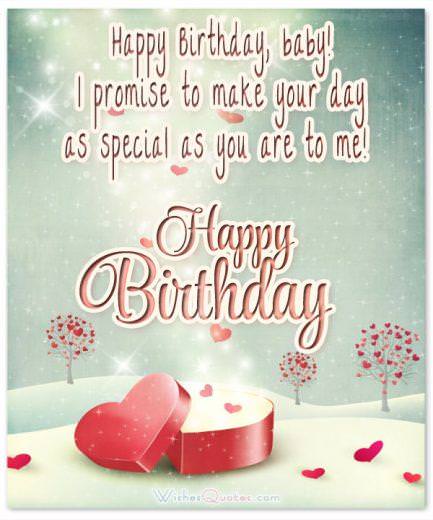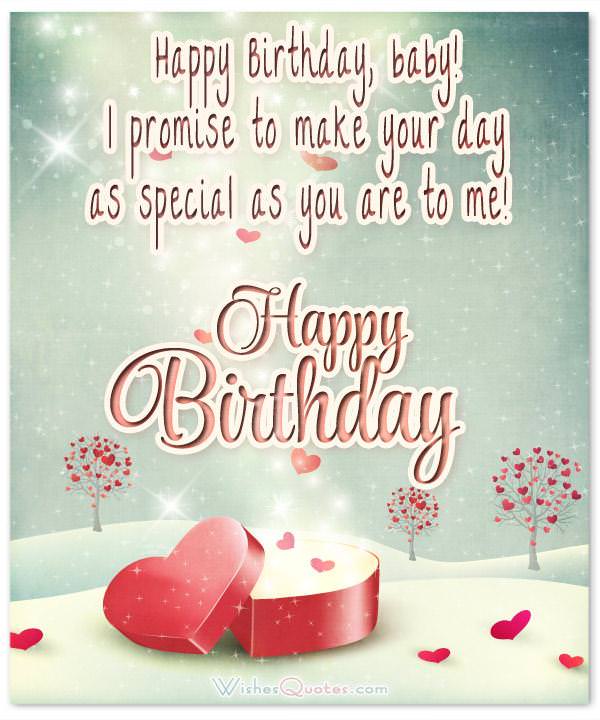 10 Sweet Gift Ideas for your Friends and Loved Ones
Take your friend or family member to a painting class so you can paint a lovely picture together and display it in your home.
Take your friend or family member to an event that they enjoy, like sporting events, concerts, live plays or anything else that they like.
Find a recent photo of you and your friend or family member and have it blown up and framed in a nice frame for them to display.
Take your friend or family member to the nearest watering hole and rent jet skis or kayaks that you can enjoy together and relax on the water with each other.
Instead of just taking your friend or family member out to eat, make sure it's memorable by inviting other people to surprise them when they arrive and make sure the wait staff makes them feel special.
If your friend or family member enjoys the outdoors, find a place that offers horseback riding and take them to get a lesson and ride for as long as they want to.
Make or have a quilt made with their name or initials. You can even personalize it with a phrase or bible verse to make it even more special and memorable to them.
If your family member or friend likes to go shopping, then take them on a shopping trip. This doesn't have to break the bank, but sometimes just spending quality time is a great gift.
Take your friend or family member on a unique experience, like a wine tour, chocolate tour or something similar depending on their tastes.
Take your friend or family member on tours of museums or historic landmarks in and around the city that has some significance and relevance to them.