Letting your boyfriend know that you love him is easy to do, but coming up with a birthday wish or message can be a little intimidating. Sometimes, it's best just to let your boyfriend know how you feel when you tell them Happy Birthday. Here are some wonderful birthday wishes that you can either say aloud, or write in a letter or birthday card: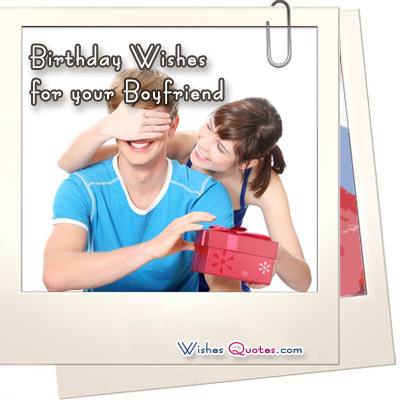 Keep it safe so you don't saturate his Facebook profile or cell phone with self-professed love quotes that might look cheesy or embarrassing. Take the plunge and claim your boyfriend by telling happy birthday.  Dropping little hints that he is your man will make him feel proud and deep down will have a sense of belonging.  That security is the best gift you can give your boyfriend.  These subtle but effective hints can also take your relationship to a more intimate level and your partnership will be stronger.  Birthdays are scary moments for people in a relationship because they are uncomfortable or not confident in giving birthday wishes or gifts to their significant other.  This lack of confidence creates an excuse for people to leave the relationship only regretting it after days pass bye. Show your love and commitment to your boyfriend with some great birthday wishes. If you follow these ideas for planning your birthday message for your boyfriend, his birthday is certain to be a delightful, romantic success! These birthday wishes will help you to plan for the best way to make your boyfriend happy on his birthday. Get ready to give a special day to your boyfriend! Are you looking for even more birthday wishes for your boyfriend? Here are some romantic and naughty happy birthday wishes and SMS text messages for him.
Didn't find what you were looking for?
Custom Search
If you liked what you read, please share it. It all helps to keep this site going!.