Birthday Wishes for a Best Friend
Best friends enrich our lives in so many ways. They can be as close, or even closer, than siblings and they offer a type of unique companionship you won't find in other types of relationships. Your best friend's birthday is, therefore, truly a cause for celebration. Written messages are part of making the occasion as special as possible. Words can become cherished memories in their own right. It is not always easy to express birthday wishes in words, however. Our heart-felt sentiments are hard to pin down into sentences. The following messages can help. Whether you want to express your wishes whimsically or sweetly, the following birthday messages provide examples that you can use in cards, text messages or in other formats.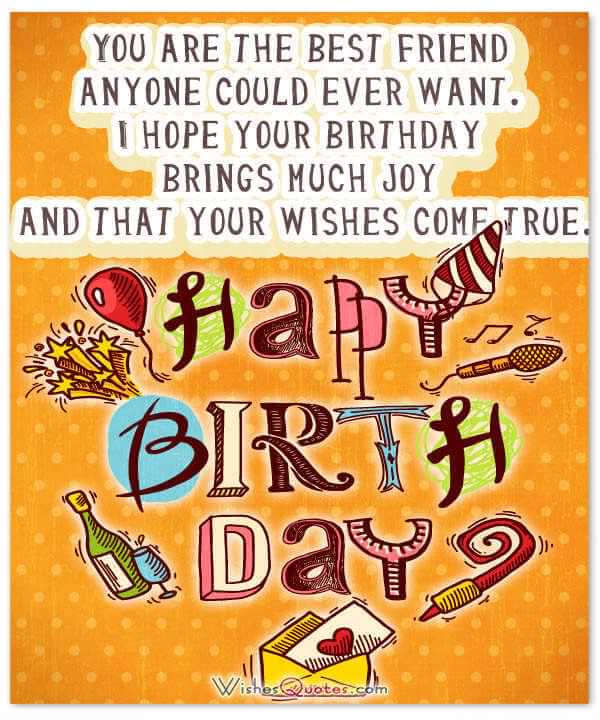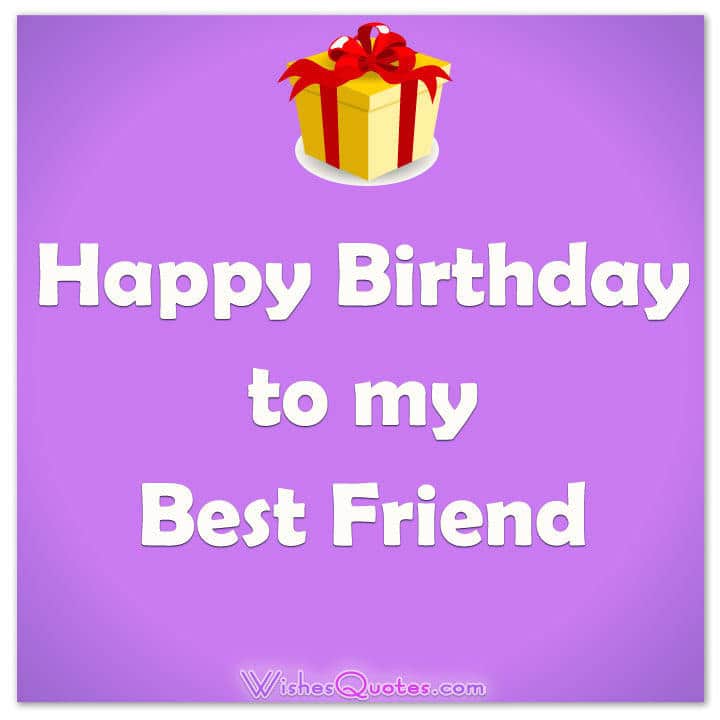 You make me smile when I am sad; you tell me jokes when I've had a stressful day. I just want to take today to thank you for all that you do for me and return the favor of making you happy on your birthday.
Today is your birthday so today is all about you. Let's celebrate you and your special day!
My best friend is my partner in crime, today is a day of celebration and trouble making for this best friend duo. Happy Birthday.
Roses are red and violets are blue, I'm so honored to have a best friend like you. Sending you plenty of love and luck on your birthday.
Because today is your birthday, I want to thank you for being there for me when I needed the most, for being my shoulder to cry on, for having the best laughter together and just for being such a good friend! Thank you once more and Happy Birthday!
Birthdays will come and go but I'm your best friend and I'll always remain by your side cheering you on and supporting you in all the decisions life brings your way.

Everything in life happens for a reason, I believe we were put into each others lives to be best friends. I love you and hope your birthday brings you all the wonderful things you deserve.
I wish a very Happy birthday to my closest friend. May you be filled with joy and surrounded by people who love and appreciate you.
Birthdays are a special occasion celebrating your entry into this wonderful world. Enjoy your special day and rejoice in the gift of life, family and friends.
For my best friend on their birthday, may the stars align just right for the perfect night of celebration. I love you and hope your day is everything you hoped for.
Having a best friend is a blessing one can only hope for. A best friend is one to share all your ups and downs as you go through this roller coaster we call life. Being able to lean, and rely, on someone is one of the best feelings out there, so when your best friend has a birthday approaching, it's only natural to want to do something special to show how much you appreciate and love him or her. A birthday is a special day for an individual, and on this day, the birthday girl or boy deserves to be showered with love and attention. Giving the birthday person a nice thoughtful gift or a thoughtful card can make the person appreciate you more than you may know, and make his or her day very special.