Wedding wishes are always fun to have at a friend or family members wedding reception. These wishes have become part of the wedding culture and offer humor or sentiment. One of major distraction while giving a proper wedding congratulation is when people are put on the spot. If you maintain your bearing you can get away with offering up a life experience as advice to the newlyweds or, you might be able to reflect on a funny moment in their life. You can never go wrong while telling a funny story and wishing the newly married couple a wonderful life together. Be sure that any memories or advice that you offer to the newlyweds won't end up being a "party killer". Keep your toasts and wishes tasteful and rich with valuable knowledge. If you don't have what it takes to push out an amazing wedding wish you can always play it safe with other ways of wishing them a happy life.
A little advice to the Groom, the most effective way to never forget your wedding day is to forget it… once!
Wishing you all the health, and happiness in the world, on your wedding.
Never forget the love of your life gives you the courage you need succeed in this marriage.
Wishing the groom to never fail to forget the words "Yes Love"
Marriage is the meeting of two hearts to share love, and pain, and still be one.
Remember the grooms golden rule "happy wife, happy life"
May you prosper with wealth in this life as a couple, as you are in love.
Wishing you a healthy family and generations of beautiful children.
Wish you the most joy and happiness that is well deserved through your loyalty for each other.
May your life be fulfilled with each other's company and that you may grow old and happy together.
May your bride never forget "My money is my money & your money is my money"
Sharing a dream is life's most valuable gift, that's why everyone wishes you a very happy, wonderful life.
Enjoy your time together, and bring on the babies!
Teach your children, you are accountable for making them valuable members of society, good luck
A successful marriage requires falling in love many times, always with the same person.
Wishing you the best, don't smother each other. No one can grow in shade.
Wishing the both of you a bountiful life, with lots of spiritual nourishment and love!
Wishing you the joy and happiness that marriage brings, remember to kiss every night before bed.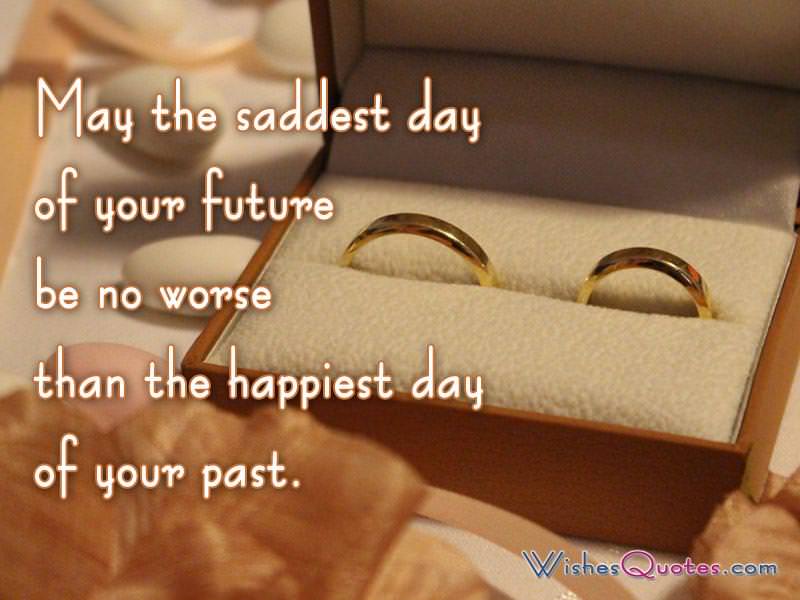 Remember the love you feel today. Look back on it daily and measure how much it's grown.
Love one another and you will be happy. It's as simple and as difficult as that!
Let good luck and understanding stay with your forever – congratulations!
Congratulations! May you strive to bring each other up and build a huge house along the way.
May the love you express to each other today, always be the first thoughts during any hard time in the future.
Wishing you a very happy life, now that you are finally out of my house, I love you even more!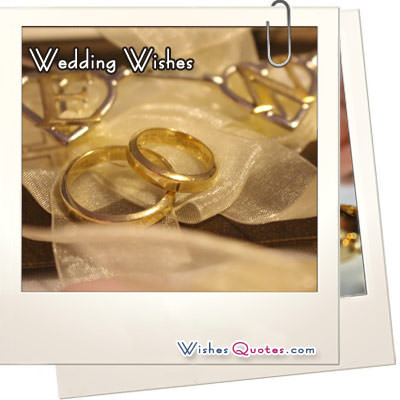 May the saddest day of your future be no worse than the happiest day of your past. Irish Blessing
Didn't find what you were looking for?
Custom Search
If you liked what you read, please share it. It all helps to keep this site going!.
Related posts: