We have a wonderful list of the motivational and inspirational birthday quotes and messages. Say happy birthday in a fantastic way that makes your kids, friends and family members smile. Pick from the lovely and wise birthday quotes to send to your friends' emails, to scribble on the birthday card or show on Facebook.The most excellent way to express your care, involvement and love for someone is through giving a birthday gift and sending a birthday wish. You can address the birthday wish personally or write on the tag of your birthday gift or in the birthday card. You probably want that quote to stand out like no other, just read the best collection of quotes and take your pick: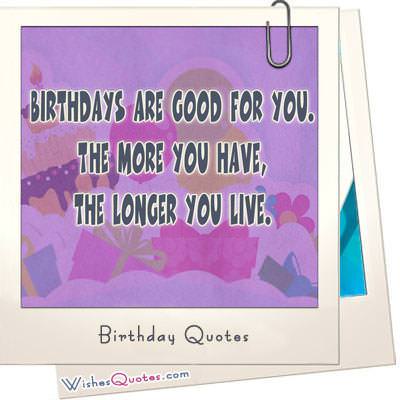 Didn't find what you were looking for?
Custom Search
If you liked what you read, please share it. It all helps to keep this site going!.