Get Well Soon Messages for Family
First and foremost, we all strive to maintain our happiness, health and wellness, but illness and injury do happen, and it's a time to be extremely supportive of our family and friends! One way to show your support is to send "Get Well Messages" and "Get Well Wishes," either in a card, an email or a simple note; it's just a matter of finding the right thing to say or write in your get well soon card.  This post is a unique collection of get well soon messages for your family, mom, dad, brother or sister. Find just the right thing to say and wish for a quick recovery, you will be surprised how much difference your care and concern can make!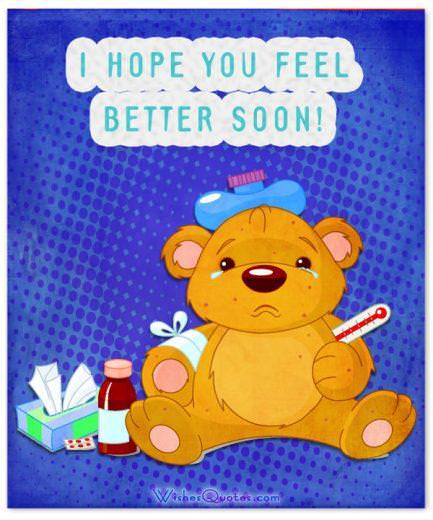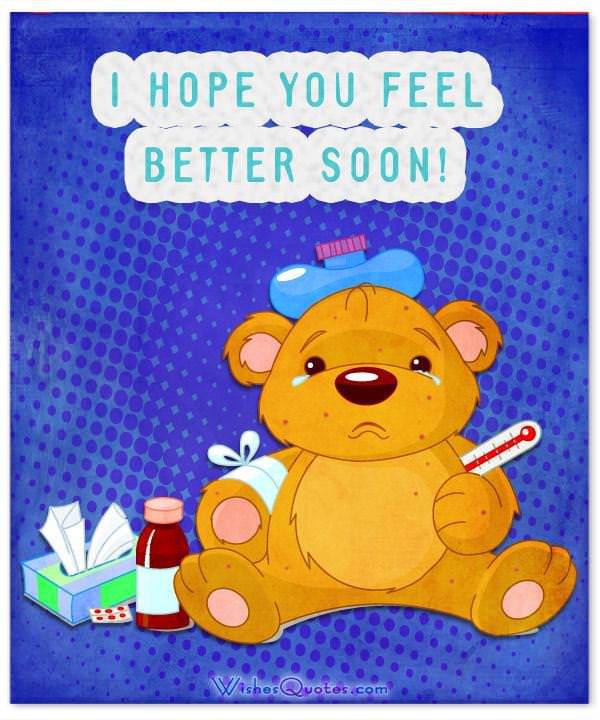 Get Well Soon Messages for Mom or Dad
Get well soon dear dad. Life is not fascinating anymore now that you are in hospital. We can't wait to see you home soon dad. Your instructions every morning on how we should contact our duties always make us feel your presence. Your unending calls on my cell phone when i get late to come back home always remind me that I have a caring and a loving dad. The moving pieces of advice you give to us make life look simpler yet important. We miss you dad and we can't wait to see you home. We love you dad. Get well soon.
I don't know any smile as bright as yours mom. Your bright smile can even light a dark room. I have never chanced on a woman as beautiful as you. I don't even think whether will meet one. You are our best. Right now you are sick and hospitalized but we can still feel your presence here at home. When we sit around the table for dinner I look at your sitting position and it is all empty. It makes me think of you, of your fond memories and a cool demeanor. Get well soon and come back home to occupy this seat at the dinner table. Your splendid stories send everyone to stitches and we keep on asking for more. We miss you mom. Your beautiful voice makes the neighbors switch off their music systems to just listen to you singing as you go about your daily chores. What keeps your smiling mom bright? I can't fathom this yet you are the one who brought me to this world. Get well soon dearest mom in the world.
Dad we miss you so much and we are so sorry about what happened to you. Being sick and in the hospital is hard but we want you to know that we love and care about you and feel certain that soon you will be out of the hospital and back home. Hang in there and know; we miss you!
Mom we are sending our best wishes and prayers for your full recovery. we miss you so much and we want you to know you are missed. Get your rest, follow your doctor's instructions and remember that soon you will be feeling much better. Everyone here sends their best wishes and prayers to you. Get well soon mommy!
Get Well Soon Messages for Brother or Sister
Brother, today I did not smile like yesterday simply because you were not around. The days are empty without you here. You are always in my prayers that you recover soon and join me once more for fun and laughter. You are so close to me that whenever you cross my mind i kneel down to says a prayer for you. I miss the bed time stories we give one another about how we used to be naughty in the neighborhood when we were young, how we had one another back and how we would assist one another in our chores so as to get an extra second for our football game. I miss all this brother and i know very soon you will recover. You are immensely missed.
Dearest sister, get well soon. You are sick but you still look beautiful. The sickness has not cast you down. Your spirits are still high like the blue skies. You smile and those dimples on your flawless face are still profoundly visible. I miss how we argue on who will sit next to dad every evening at dinner. I miss the moments we remind one another how we used to fight over trivial things and everyone goes down with a contagious laughter. Get well soon and come back home for all this fun.
Dearest brother, you are constantly in our thoughts and prayers and your absence is creating a vacuum that is difficult to fill. Everyone here wishes you a speedy and healthy recovery and will be pray for your healing until you return.
Sister, I am praying for your speedy recovery. I miss your laughter, your helpfulness and kindness. Things just don't feel right when you're not here. Take good care and know that you are missed by many! We will be eagerly awaiting your return!
Get well soon! No one likes to be sick; especially you. You are always so upbeat and with you gone, the place is just too quiet. Follow your doctor's orders—even though I know it's hard—and before you know it you will be in tip-top shape!
Dearest brother, I am missing all those moments when we used to have fun and laughter. Everyone in the family misses you and we just can't believe you're not here. Nothing is the same without your humor and jokes. Take good care, get your rest and come back to us soon. We miss you so much!