Sometimes you don't need a special occasion to tell someone you love him. The most heartfelt expressions of affection can be those that arise spontaneously and arrive unexpectedly. Don't keep your thoughts to yourself. Look through our list of unique love quotes for one that expresses your exact feelings. Send it today. Text a message to him at work, or post it on Facebook, where he will find his messages when he's online this evening. If there have been hard feelings and these are in the past, send a card with one of our love quotes to reassure him that love continues always. Let him know you keep him in your heart. Send your message as little notes hidden away in shirt pockets, or in texts and make his day brighter and his heart happier. Make it a tradition to express your love for him in all special ways like this, and watch your bond grow stronger.
Every night I sit by my window and think of you, a silent whisper, a silent tear, with all my heart I wish you were here.
If you live hundred days, I want to live one day less, so that I don't have to stay without you.
Everything in the world is so fine, but everything is not mine. There is one thing that is so divine, it is your love and luckily it's mine.
Life got so busy and it has been a while since I expressed how I feel. I want you to know how much I adore you and love you, no matter what.
I saw a rainbow and thought of you. The sheer brilliance took my breath away.
When the day comes when your hair is grey, I hope you understand deep in your heart that my love will still be strong and I will always be true.
You've always been there for me and for the kids. You are the perfect husband. Thank you for being you.
You are never far from my thoughts. You are always in my heart. I'm so glad I met you.
When I say how much I am yours, I hope you can feel it fully and completely. I've never felt like this before and I am so happy that you are in my life.
Keep smiling and show that brightness I know so well. The world is yours today.
I give my heart to you freely, and I hope you know I will always be there for you. Through hard times and happy times, I want to be the one by your side.
Of all the men I have ever known, you are the strongest in so many ways and yet you are so gentle and kind. If this is a dream, I don't ever want to waken.
I smile whenever I get a message from you. You have no idea of the amount of happiness you brought to my life.
Let us flip the coin and see. Head, I am yours. Tail, you are mine. So, we won't lose.
Years ago, I said "I do" and I want you to know that I still feel that way, but time has made the feelings even stronger. I love you, my husband, and I love being your wife.
You're my knight in shining armor, my ever-present protector, my only true lover.
This message is sent to say "I love you" in every way that is written on my heart.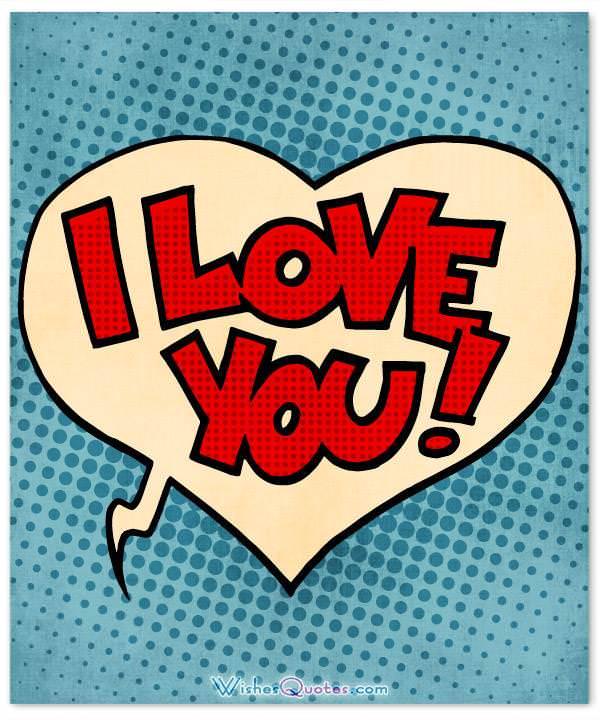 I am glad you took the chance to say the first "hello," because we probably would not have gotten together and I wouldn't have known how beautiful love could be.
I feel like I have always known you, and yet each day feels fresh and new. As we continue our journey together, I really look forward to the beauty I know the future holds for us.

I wonder if you know that I still feel butterflies when I look at you or you say my name. The love I feel for you sometimes feels almost overwhelming, but I wouldn't change a thing.
I walk this path with you, filled with gratitude for the abundance of blessings the Lord has seen fit to rain down upon our union.
With you by my side, my life has turned into a complete fairytale. Each day is day is exciting, each moment is special and each second I wait to be with you. You are the best thing that has happened to me.
Without you my love I am nothing, with you I am something, but together we are everything.
I miss you when you are away, but I know our bond remains strong no matter how many miles are between us. I hope you know how much I cherish each moment we have together.
I am always here for you, rich or poor, right or wrong, bright and happy or sad and blue.
Don't worry, lover. We'll sing the blues together until everything is all right again.
In the book of the future a happy ending is written for the two of us. I am sure of it as I am sure of our love.
Since I have come to live with you, I have grown ever more attached.
I love you. The words sound so simple, but the meaning far from trite. I never expected I would finally find someone who I would want to say those words to so often.
When you were away, I felt as if a piece of me was gone as well. Now that you are here again, I am grateful that I can show you firsthand how much I love you.
I am so grateful that we can meet in joy on so many different levels. Thank you for being my hilarious friend, my strong confidant, my amazing lover and powerful soul mate.
You managed to get through the walls I had put around my heart, and unchain me from distrust towards love. Thank you for your amazing strength, wisdom and heart, my love.
I look forward to our travels and the exciting things we have planned, but I want you to know that each day I spend with you is amazing to me, no matter what we do.
This precious time we have together is a heartbeat, a breath, a sigh, yet it encompasses all of eternity.
Let me to walk beside you on this journey of life, my husband.
The sun sparkling on every drop of water is like your smile after sadness ends.
The tree of life grows through us, grows around us, protects us with its branches and enfolds us in its shelter.
You are the light of my life. You are everything to me.
I will walk with you beyond the horizon, to the limit of time itself.
Boyfriend, I've got your back. Nothing and no one will stop you on your way to the top.
When I count my blessings, the many charms of my beautiful boyfriend come first to mind.
I am stunned by your brilliance, calmed by your quiet strength, uplifted by your grace.
On the rocky shores of life, you are the saving grace, the truth of my life.
Sitting here in breathless anticipation of seeing you again tonight, lover.
Very few know how deeply special you are. I am privileged to share your inner secrets.
Just as the rain makes everything new, our love washes all sorrows and cares away. Life begins again.
Topsy-turvy, that's how I feel. You turned my life upside down, and I love you madly.
A moment in the car, driving alone, hear me whispering softly, I love you. Think of me.

Conquer the world and come home to me tonight.
There is no better life than right here, right now, with you.
I cannot imagine my life without you. You complete me in every aspect and I simply cannot imagine staying away from you any longer.
Take this token of my affections to send you on your way today.
Our blazing flame is something I have been waiting for my entire life. My passion for you burns brighter than the light from a thousand suns.
At the end of every party I think how lucky I am to be going home with you again.
You are reason for me to wake up each day with a smile and thank God.
Didn't find what you were looking for?
Custom Search
If you liked what you read, please share it. It all helps to keep this site going!.