The Easter bunny is arriving at your house. You want to include a card with a special thought. Browse our selection of Easter greetings for the right one. It will add the perfect touch to an Easter basket. This is a special day for your family. You always celebrate the occasion with love. Use one of our inspirational quotes to send deeply felt messages to your loved ones on this day. Did you forget some people? Text them on Easter Sunday and let them know they are not forgotten. They will be grateful and happy to be remembered. Is there someone special that you are thinking of?
Our selection of Easter wishes is perfect for finding a unique SMS message that will stand out from the rest. Your thought is the one that will be remembered.
Easter is a harbinger of spring. That's why it's associated with bunnies and baby chicks. The holiday mixes a high...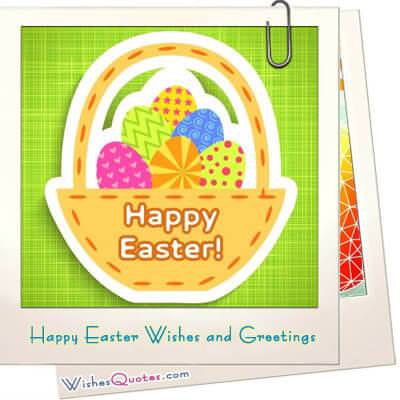 Some remember walking up the sidewalk to church on Easter morning with their family. Mom wore a hat, Dad was...