Is your friend's birthday coming up and you have no idea what present to buy? For their birthdays, some people want lots of gifts, others may want a big surprise party, and still others prefer just to eat cake and ice cream, staying up all night playing board games with their buds. There are many different ways to make someone feel special on their birthday. When your friend has their time coming up and you want to let them know how much you care, there is no "one answer" that will work for everybody. It can take time to think about what will be the most meaningful wish to give your friend, and it takes getting to know your friend and what they care about. Here are 50 gift ideas to spark your creativity in what you can get your best friend for their happy birthday.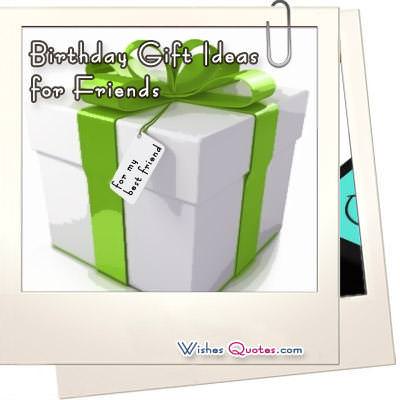 Didn't find what you were looking for?
Custom Search
If you liked what you read, please share it. It all helps to keep this site going!.