Nothing could be better than to receive a humorous wish on an ordinary day. Make your friend's day with a funny SMS message. We have many to choose from. Your friend will get a chuckle when he sees your text among his messages. Keep him laughing with greetings throughout the day. With our selection of sentiments, you will never run out of something to say. You are going to see old friends. You want to remind them of how special your friendships have been over the years without being too serious about it. Send them each a card with one of our funny quotes. They will be impressed with your creative, friendly gesture. Your friend finally got her degree. Send her one of our humorous wishes to congratulate her. She will laugh and appreciate your style.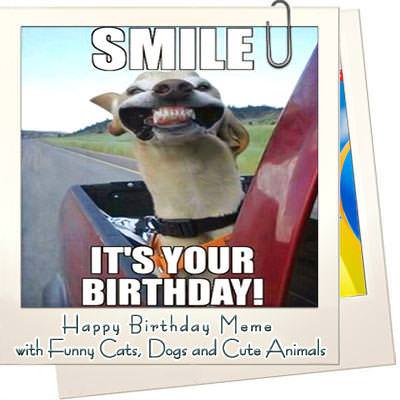 Memes have taken over the world. A birthday message would not be complete without a funny birthday meme. A meme...
New Year's Day is an exciting day of new beginnings. It's a time to take stock of the events of...